Translate Our Website in Multiple Languages!

Now you can translate www.catsimulators.com into multiple languages at the click of a button. Scroll to the bottom of the screen and click on any of the flags to translate the site. This includes translating the newsletter and articles into other languages as well.
Please be sure and share this with anyone who might find it helpful.
Incident Response Training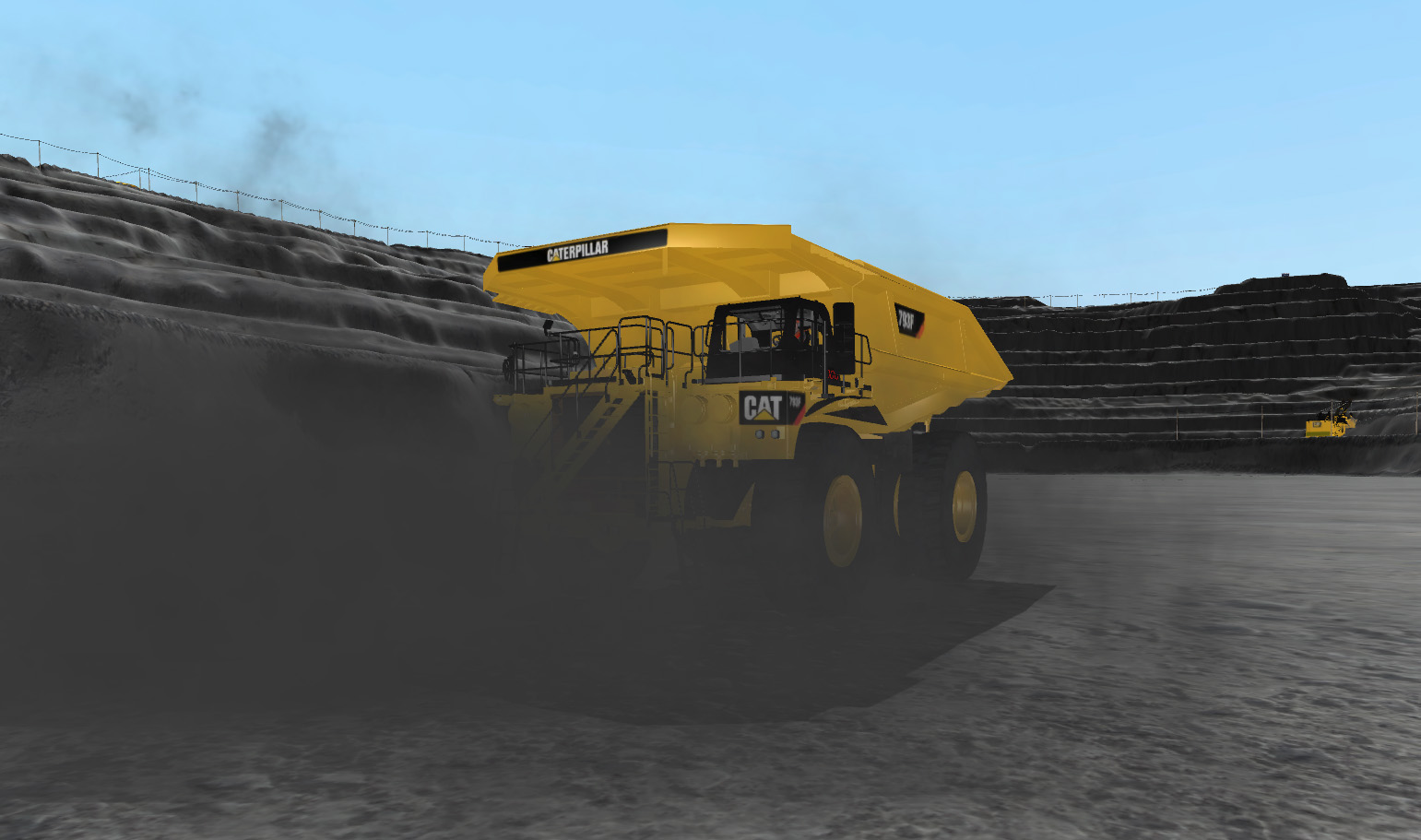 Add to your existing Cat® Simulator Mining Truck Training with the Incident Response training package. The emergency incidents can be added to occur during any exercise available. Incidents can be randomized so that users do not get accustomed to receiving the same incident at the same point. All incidents can be controlled through the SimU Campus™ records management program.
Recoverable incidents will allow the user to continue simulation, but incidents where the vehicle will need service before continued operation will halt once the user properly addresses the situation or if they fail to do so. Results will be measured, recorded and reported to gauge user progress. To find out more about Incident Response training for the Mining Truck simulator system, contact an Account Manager at 1.309.266.2640.
Introducing the Small Wheel Loader Simulator System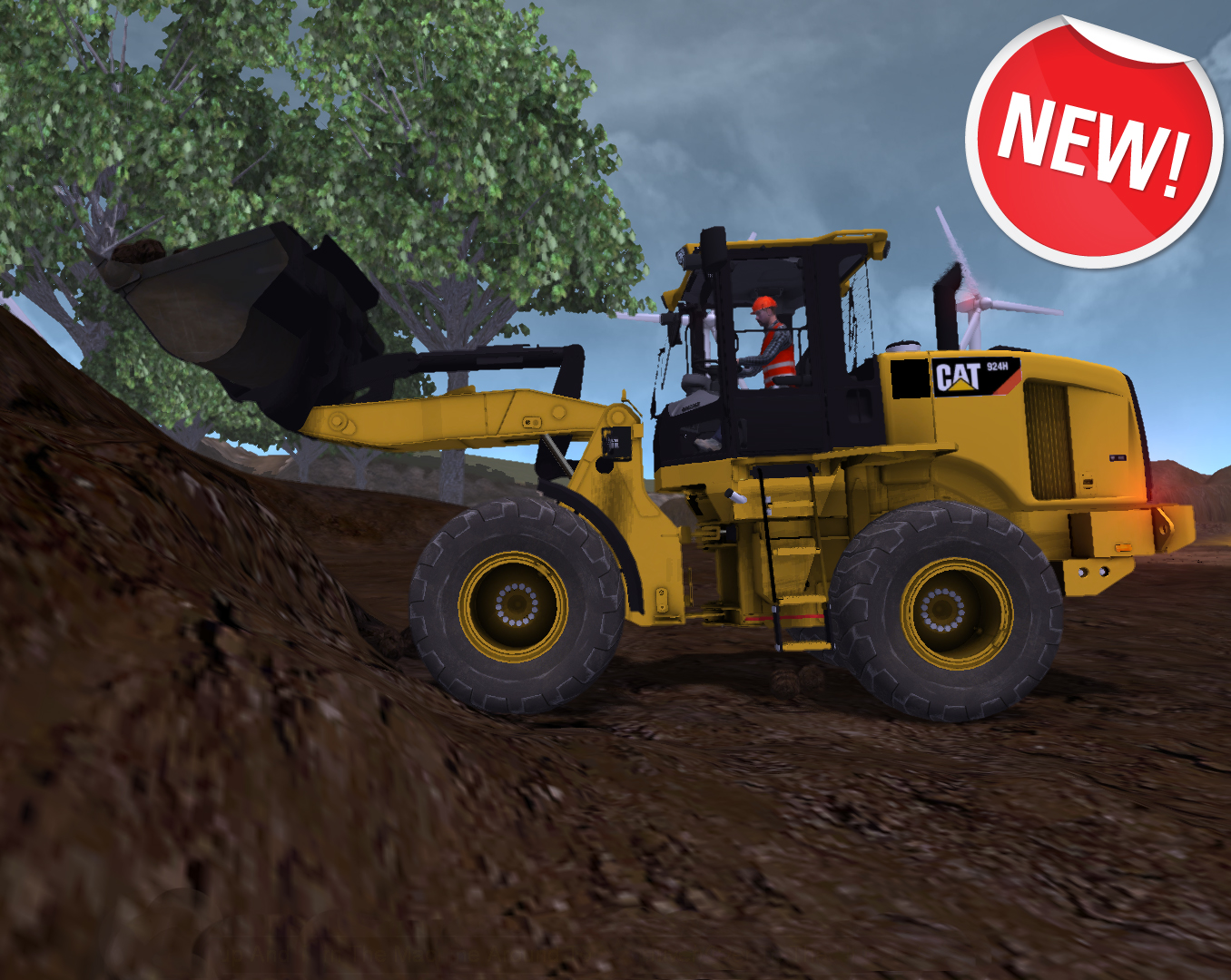 The Cat Simulators Small Wheel Loader system features authentic controls combined with simulated applications, including the forks work tool attachment. The Small Wheel Loader is set in a construction environment and teaches Controls Familiarization, how to perform a Machine Walkaround, Driving, Hauling, Loading and Carrying, Stockpiling, Truck Loading, Truck Spotting, Backfilling with the commercial and multipurpose buckets, Carrying Objects with the multipurpose bucket, Quick Coupler operation, Unloading Pallets with the Forks work tool and a special Open Training mode. Plus, the system includes SimU Campus training records management, companion training on the iPad, day and night settings and multiple languages. View a video demo and samples of the training exercises. Contact an Account Manager today at 1.309.266.2640 and order today!
Scholarship Opportunity!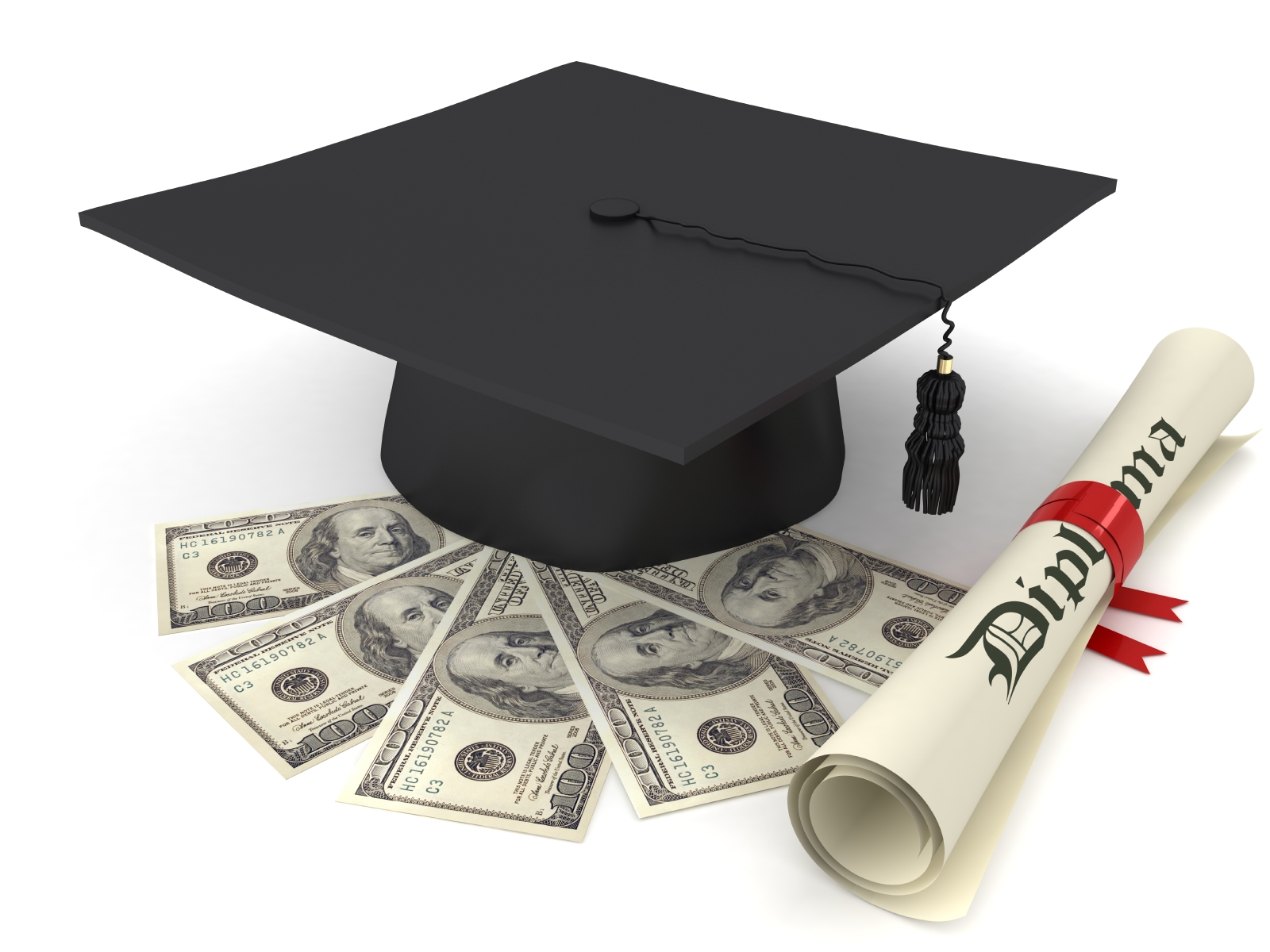 Simformotion™ LLC, licensee for Cat Simulators, has created an academic collegiate scholarship opportunity for the 2014-2015 school year. A $2,000 (US) scholarship will be awarded to a student with an interest in pursuing a career in heavy equipment operation, construction management, forestry or any heavy equipment-related program.
Students enrolled in an accredited heavy equipment-related program at an institution that utilizes Cat Simulators as part of their training program, with a minimum GPA of 2.75, are eligible for the scholarship.
Download the form or receive the application form by e-mail.
Please pass on this scholarship information to anyone who might be interested. Simformotion is a global company and we encourage qualifying students around the world to apply for this scholarship.Deadline for this application is April 30, 2014.
Avoid Damage to Your Dozer Undercarriage with Training on Cat® Simulator Systems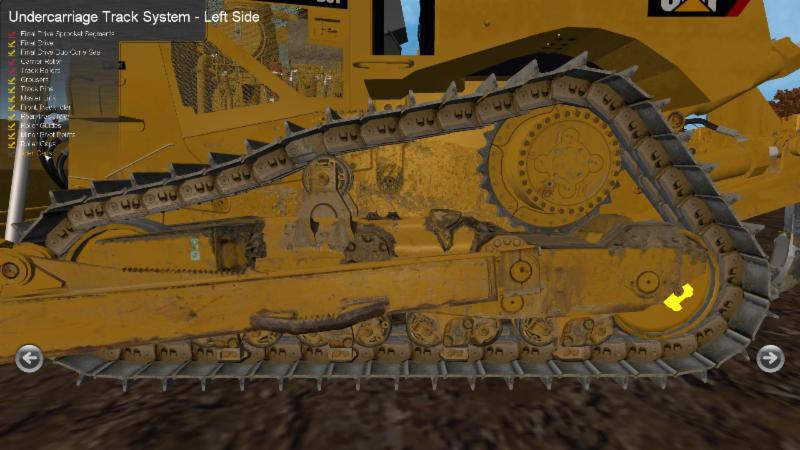 The Track Type Tractor (a.k.a. dozer) is a multitasking machine that can be found on a mine or construction worksite. The last thing you need is one of your dozers out of service because an operator misused it. Damage to the undercarriage can be avoided with proper operator training. Cat® Simulators systems allow operators to learn and make mistakes, or break bad habits, in the safety of the virtual environment. No need to take a dozer out of production for training. Cat Simulators are equipped with the same controls as the actual dozers; and training exercises that are the same ones used on real world worksites. Doug Bohnker, Installation and Training Instructor, shares his favorite tips to avoid damage to the undercarriage.
Add Motion to Cat Simulators Systems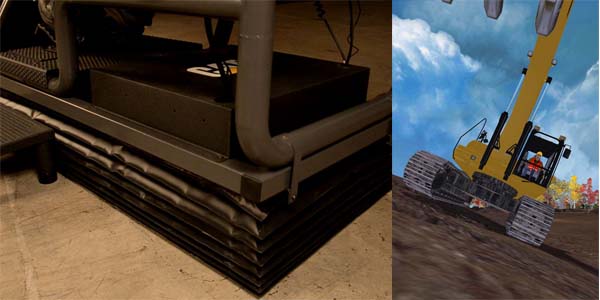 Many Cat Simulator systems are available with a motion platform that allows users to feel vibration and movement when the simulated machine is running during training exercises. The motion platform allows operators to gain the knowledge and skills needed for controls and applications, plus learn how to make the precision movements necessary to increase productivity, better learn tipping points on machines and much more.
Contact an Account Manager today at 1.309.266.2640 to find out how you can add a motion platform to Cat Simulator systems.