Cat® Simulators teach the same applications as found in real-world forest operations. Using correct operational techniques increases safety and production. Cat® Simulators are the only Caterpillar-licensed simulators on the market.
Cat® Simulators system features convertible OEM controls; 3-4-monitor screens; motion; and many optional accessories. Simulation training includes multiple machine applications built with Cat expert operators to teach the same techniques as found on real-world mine sites. Record and report the results of simulations sessions and track user progress.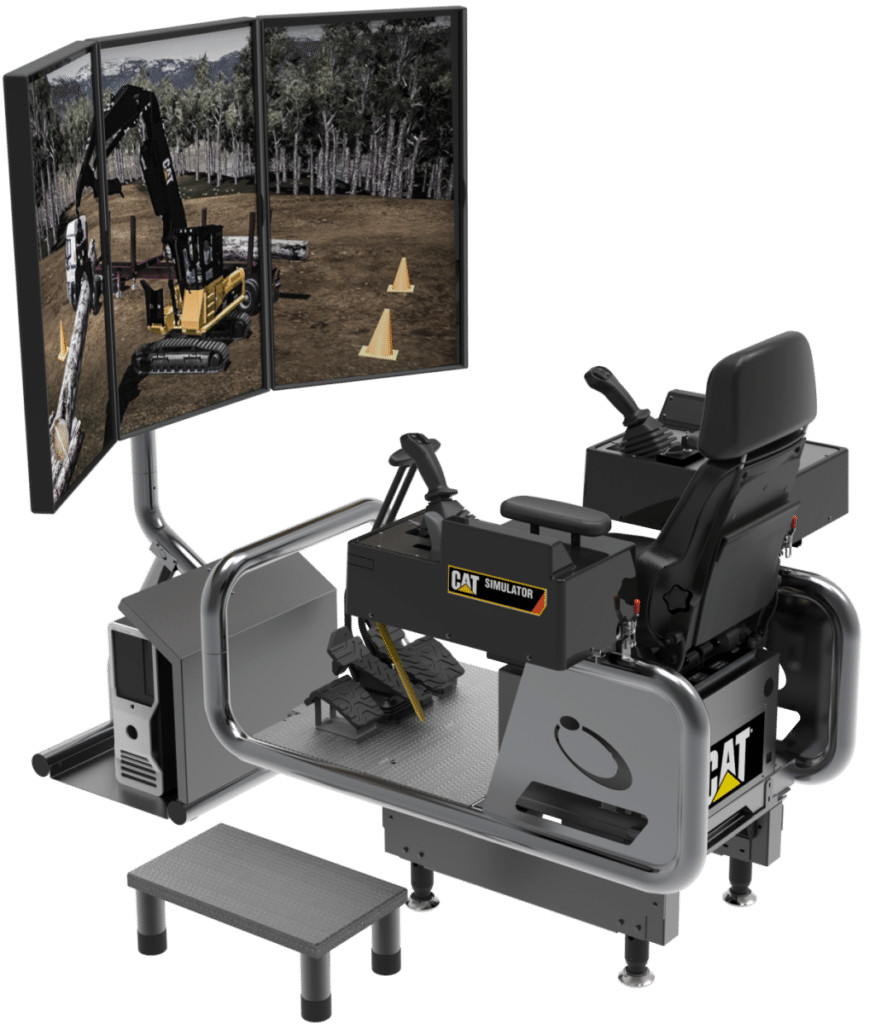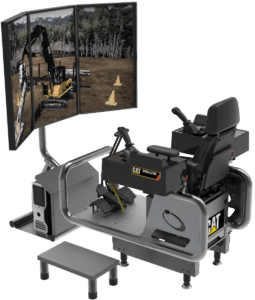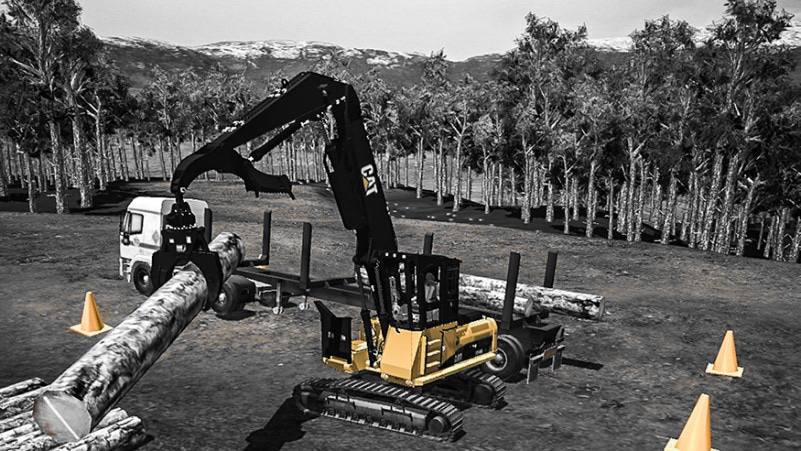 FM Log Loader
Teaches the learner foundational applications for log handling, plus more challenging applications like loading and sorting logs.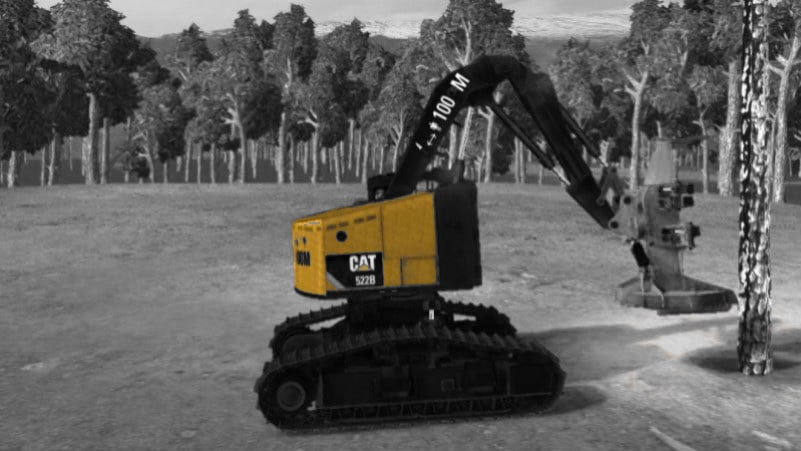 Track Feller Buncher
Includes many foundational applications the learner needs to get started, plus more challenging techniques like thinning and multiple tree cutting.
All Cat Simulators Systems Feature:
Authentic Cat® Controls
Multiple training exercises built with Cat expert operators.
Hundreds of measurable benchmarks to track learner progress.
Exclusive Machine Walkaround Training
Open Training Modules to create site specific processes or recreate dangerous scenarios for safety training.
Multiple Languages
24×7 Technical Support
Manager's Workstation Option
Accessories available: Motion System, Trailer Mount Package, Rolling System