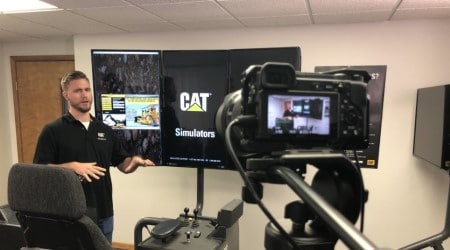 VIRUTAL SIMULATOR TRAINING SERVICE
Set up detailed training sessions via live stream. Learn how to use the simulators and the SimU Campus training records management program from your office or home. See the simulator working, learn about training exercises and more. A Cat Simulators Trainer can set up training to focus on any topic area desired.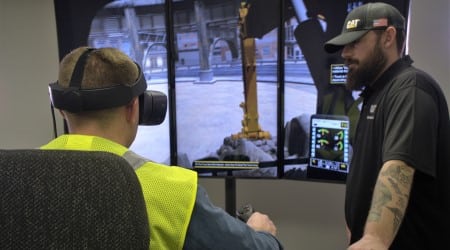 Simformotion Operator Skills Training
Let our operator specialists teach specific skills, assess new hires or train operators to increase production with Simformotion Operator Skills (SOS) training expertise. Simformotion™ offers a variety of Cat Simulators for the construction and mining industries in a mobile training unit. A training specialist is also available to teach machine operation or clients can use their own trainer. Learn more!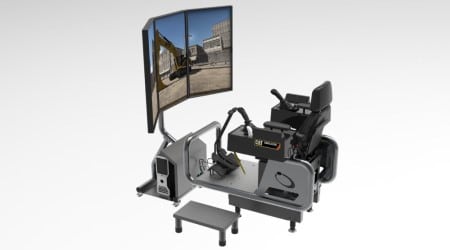 ON-SITE SIMULATOR INSTALLATION SERVICE
Once you've purchased your state-of-the-art heavy equipment simulators, our professional staff will arrive on-site to set up and install them. Call 1.877.434.7467 (in the US) or 1.309.266.2640 to find out pricing information (based on location and number of simulators purchased).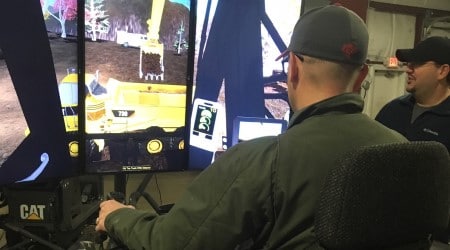 ON-SITE SIMULATOR TRAINING SERVICE
Receive detailed instructions on how to use the simulators and the SimU Campus training records management program. A Cat Simulators Trainer will arrive to train your organization's key people/instructors. Simulator installation and networking (simulator to manager's station) is also available.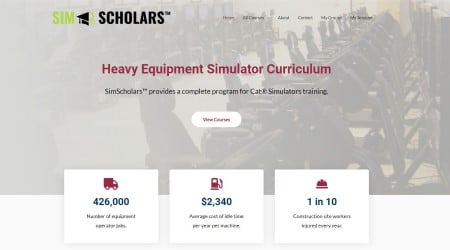 SimScholars™ provides a complete program for Cat® Simulators training suitable for colleges or businesses. The educational material includes individual lessons for students and detailed lesson plans for instructors.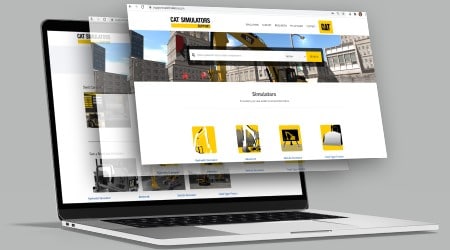 TECH SUPPORT & MAINTENANCE UPDATES
Upon purchase of a Cat® Simulator, technical support and maintenance are included for free (in English) 24/7/365 for the first year. Technical support and maintenance may be renewed after the first year at a subscription rate. Access to online documentation is also available at support.catsimulators.com.