Simulators enhance union apprenticeship program. Cat® Simulators on the road. Meet the team.
The need for skilled labor is a consistent headline all over the world. How can companies find skilled labor? They can train a workforce themselves or acquire trained operators through an apprenticeship or college program. Both are answers that provide the skilled workforce that companies need now. Apprenticeships have been a staple of unions for over a hundred years. The Michigan IUEO 324 is a posterchild for how an apprenticeship program should be run. Read on to find out how they've kept the Michigan economy humming along with skilled workers. Then share your story with us. How does your organization find the skilled labor needed to compete?
Tell us at learn@catsimulators.com.
Apprentice Training For Skilled Workforce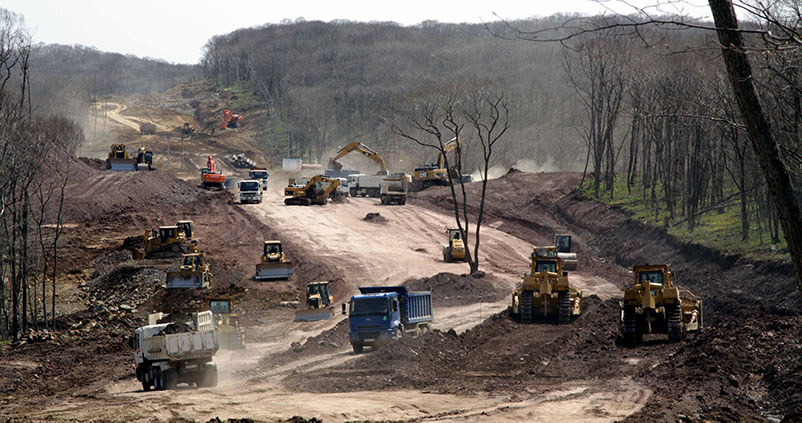 Unions are known for offering apprenticeship training, and OE324 has seen a record number of apprentices coming through its Heavy Equipment Operator and Technician programs. Reasons can be attributed to a strong economy (an increase of projects means a greater demand for tradespeople), attrition (due to retirement), and the skills gap that has plagued the trades. Finding new and effective ways to train incoming apprentices is always on the radar at OE324.
"Make sure to gently rest the blade on the ground before you engage float mode. If you engage float mode from an elevated blade, then stop it suddenly, you could eventually damage the attachment points and hoist cylinders."

Troy Bombardier
Cat Simulators Training Instructor/Design Specialist
Simformotion™ LLC
Do you have a helpful operating tip? Submit a tip and receive a hat!
Cat Simulators on the Road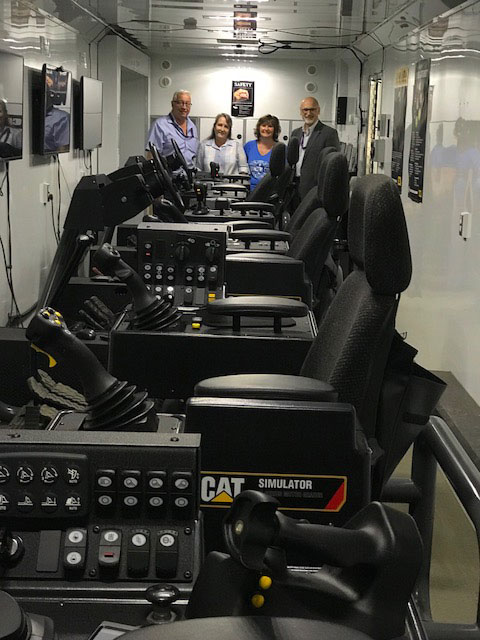 The Cat Simulators team is always on the road somewhere, either conducting demos, visiting customers or training operators on how to utilize simulators to improve production, increase skills, and more.
This month CEO, Ken Pflederer, and Account Manager, Kim Dillard, met with Keyano College and Clearstream Energy in Ft. McMurray, Alberta, Canada. The duo found time to explore the oil sands and learn more about the operations in Ft. McMurray. On the last leg of the trip, they met with Cat Dealer representatives in Edmonton. Keyano College trains students in the heavy equipment program and utilizes two 53' trailers to take training to off-site locations. Clearstream offers a service to assess operators before hiring.
Kim Dillard is our Cat Simulators account manager for Canada, Mexico and Central America. Kim has been with the company for 9 years, previously working at Caterpillar. As an international account manager, she has the opportunity to talk with customers throughout her territories. She enjoys the opportunity to meet new people, especially when she gets to travel to their locations and visit face-to-face.