Peoria, Ill.—Simformotion™ LLC is pleased to announce it has been named a top construction tech services company by CIO Applications Construction Technology magazine. The company is proud to receive this distinction for providing customers with simulation, VR, and other training solutions.
Founded in 2009, the company designs, engineers, assembles and sells training for the construction industry, including heavy equipment simulators, VR training experiences and other skilled training. Simulation training allows operators and other personnel to practice and learn machine exercises, device functions and procedures in the safety of the virtual environment. When mistakes are made, they don't have the same consequences as real life. Learners can safely master what to do and how to react in any scenario, then translate that knowledge to real world job sites. In addition to practical how-to skills, learners also develop critical thinking skills.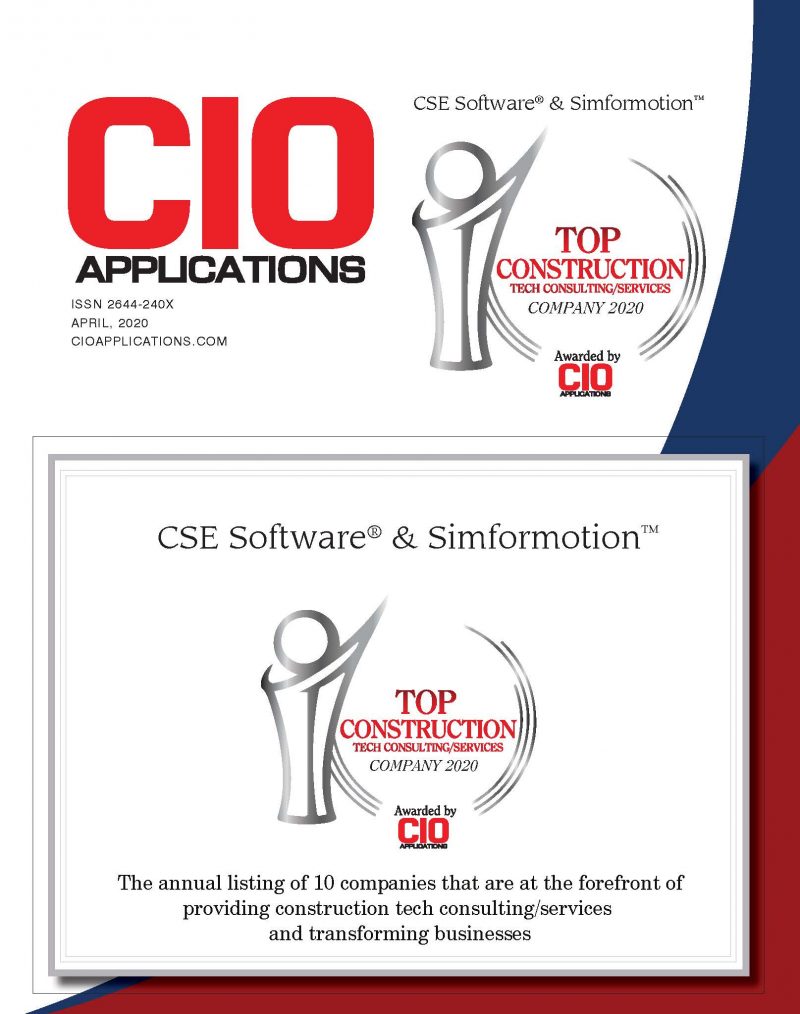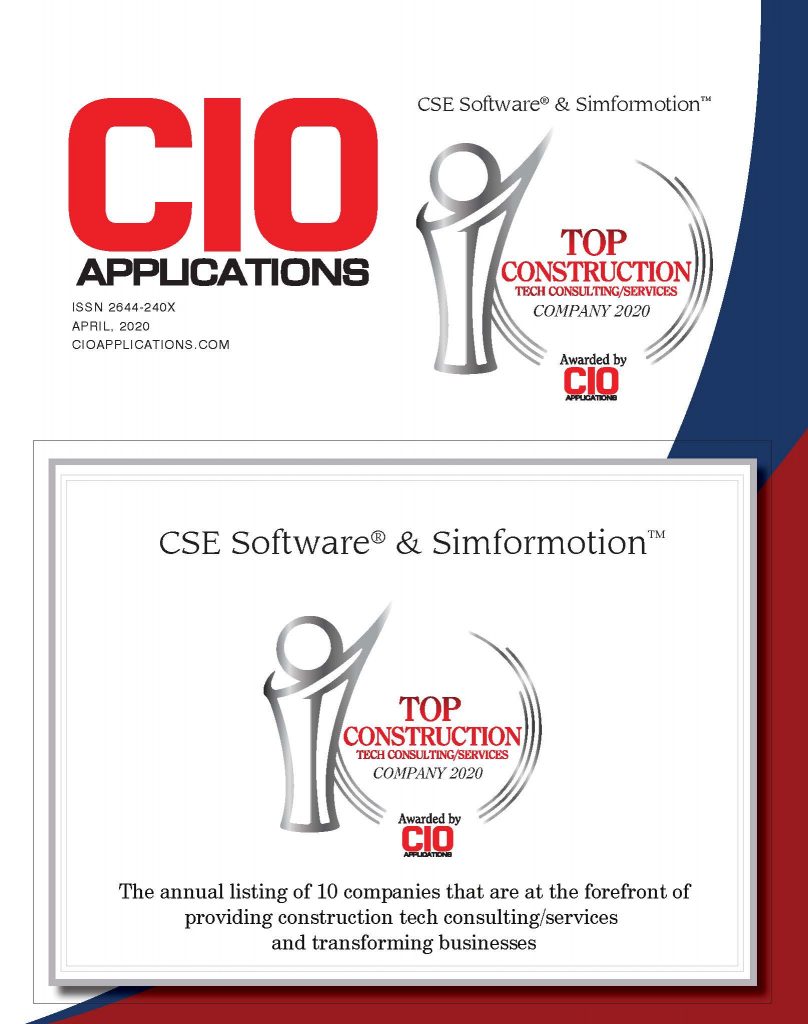 The construction industry is looking for ways to fill the skills gap, find ways to get more done with less people, onboard new hires, and get a younger generation interested in the trades. Simulation, and virtual reality fit these goals and Simformotion has found a niche in selling the tools that help customers save costs and increase safety and production.
Vice President, Renee Gorrell, says "Our customers have different training initiatives, but they all have the same need to build skills and train safely. Technology can do both much faster and more efficiently than traditional methods. We are committed to growing our company with new training tools that move our customers forward. We constantly conduct R&D to find the best solutions—whether we develop those or partner to find new business opportunities."
Read Ms. Gorrell's in-depth interview with CIO Applications Construction Technology magazine to find out more about Simformotion, and sister company CSE Software, and how it serves the construction industry.
In addition to construction technology, the company can offer training solutions in any industry. Visit www.simformotion.com to find out more about our current products or how to develop a training product with us.