Seat belt use can save lives. Cat® Simulators train now and for the future. Motion creates a realistic training experience and Cat Simulators bring solutions to forestry.
Growth and attrition. Together, these factors create a compelling need to invest in the development of a skilled talent pipeline in industries including construction, mining and forestry.
The need is confirmed by facts like these:
Construction projects in the U.S. are projected to grow 23% by 2022
The United States needs an additional 50,000 mining workers by 2019
Canada's mining industry will need more than 100,000 workers over the next decade
Australia is experiencing construction and mining labor shortages in the tens of thousands
The construction industry in the U.K. is highly populated by a workforce ranging from 45 to 59 years old – a demographic that is nearing retirement
The U.S. forestry industry needs to replace workers who are retiring or leaving permanently
The need for heavy equipment operators is a priority. But the reality is that there aren't enough experienced operators to meet the demand. Despite the ongoing need for a skilled workforce, most organizations are not actively pursuing solutions that will position them for growth.
What about your organization? Are you positioned to respond to growth?
This is just the beginning of a conversation that we will be taking into the New Year. The challenge of developing and maintaining a qualified workforce is not one that is going away soon. Industries need a solution that will ensure a skilled supply of workers, both now and in the future. We want to learn more about how this challenge impacts your business, offer insight and provide a viable solution.
Maybe operator shortage isn't a critical issue for you right now, but you are looking for ways to make your current workforce more efficient or to improve safety. Whatever the challenges or opportunities you are facing, the Cat Simulators Team is here to discuss options. Email learn@catsimulators.com or call us at 1.309.266.2640 today.

"The best way for both an operator and his crew on the ground to stay safe is to be aware and alert of their surroundings at all times."

Michael Barry
Equipment Manager
Arizona Excavating Specialist
Kileen, Texas
Buckling Up: A Simple Step That Keeps Operators Safe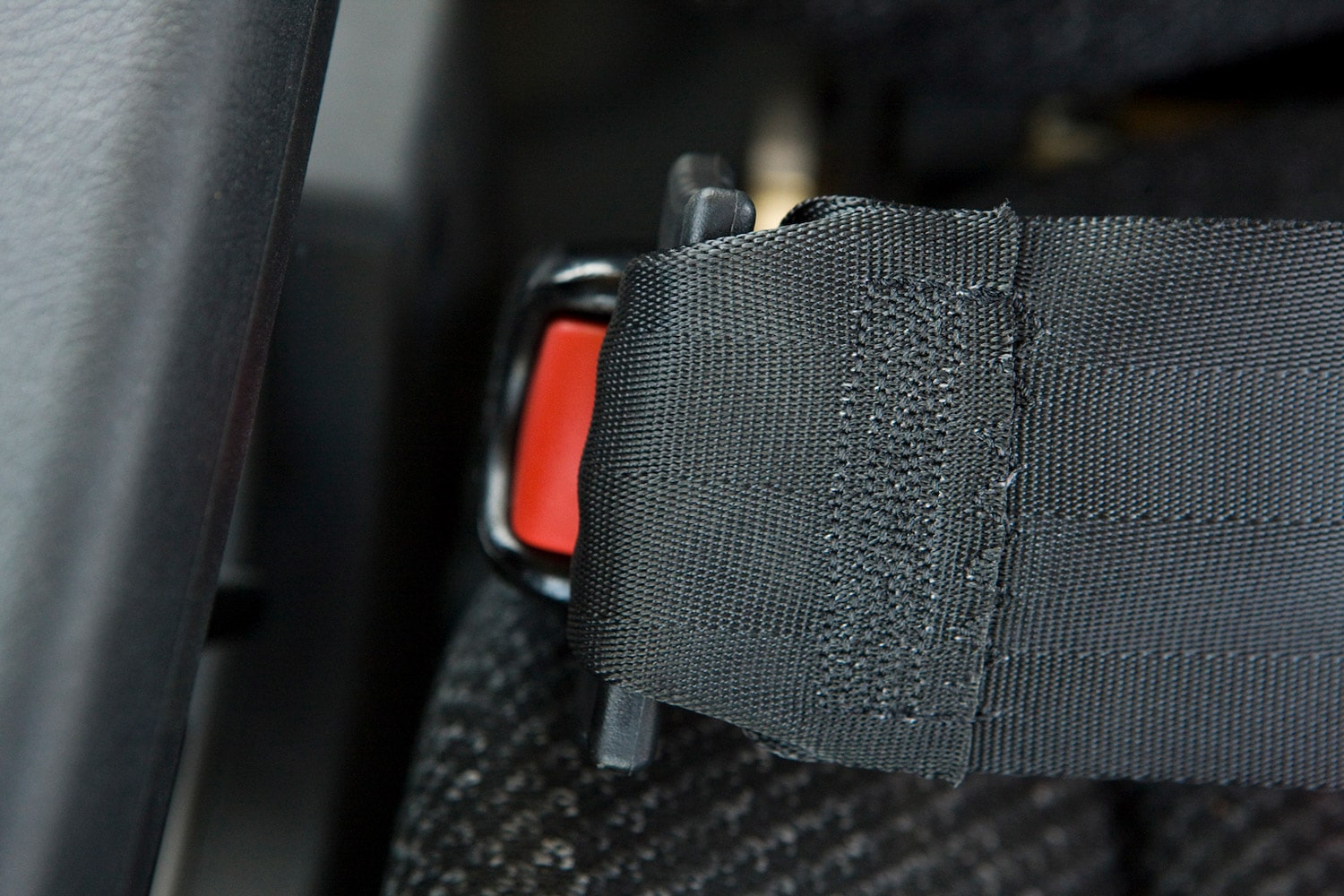 Safety isn't just the latest buzzword. It's a top of mind concern across the industries that utilize heavy equipment. A simple, yet extremely effective, step that operators can take to protect themselves is buckling up every time they are in a machine.
Training with Cat Simulators helps operators learn and repeat the habit of using a seat belt so that it becomes second nature. From the simulation and seat belt sensor, the operator learns to make buckling up the first action they take. In fact, during the simulated exercises the system will fail the operator for not buckling up, further reinforcing the connection between seat belt use and safety.
Our latest infographic emphasizes the importance of using seat belts consistently. Share this graphic with teams during pre-shift briefings or safety updates or print posters to hang in your facility to remind operators to buckle up and to encourage conversations about safe practices on and around the jobsite.

To find out more about the benefits of simulation training for safety, email or call 1.309.266.2640 today.
Cat Simulators Train Employees and Influence the Future of the Construction Industry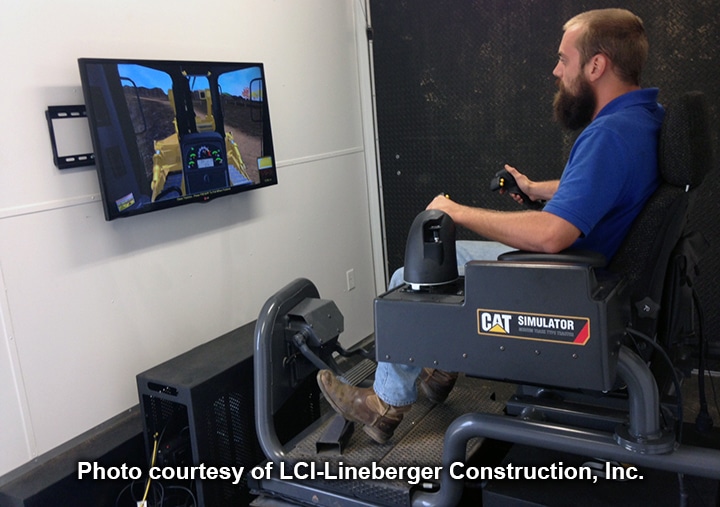 Cat Simulators are providing a two-fold benefit to a construction company in Lancaster, South Carolina.
When LCI-Lineberger Construction, Inc., purchased a Track Type Tractor Simulator System, their first goal was to train current employees. With over 20 years of growth (from eight employees and three pieces of equipment in 1985 to over 90 employees and 100 pieces of equipment today), the company also sees simulation training as a way to fill the pipeline with qualified workers to help continue that growth trajectory.
Kim Lineberger, LCI President, explained that current employees use the simulator to improve their skills as a dozer operator.
"We have employees that were basic operators before time on the simulator," she said. "Now they are better. They are more comfortable doing their job."
Kim launched Carolina Construction School, LLC (CCS) in 2016 as a training school for the company as well as a way to develop skilled workers for the growing construction industry.
"CCS takes the simulator to career and technical schools, career fairs, and job fairs to build interest in equipment operating," said Jan Lineberger, CCS President.

Click here to read more about LCI and CCS.
Motion System Enhances Simulator Training Experience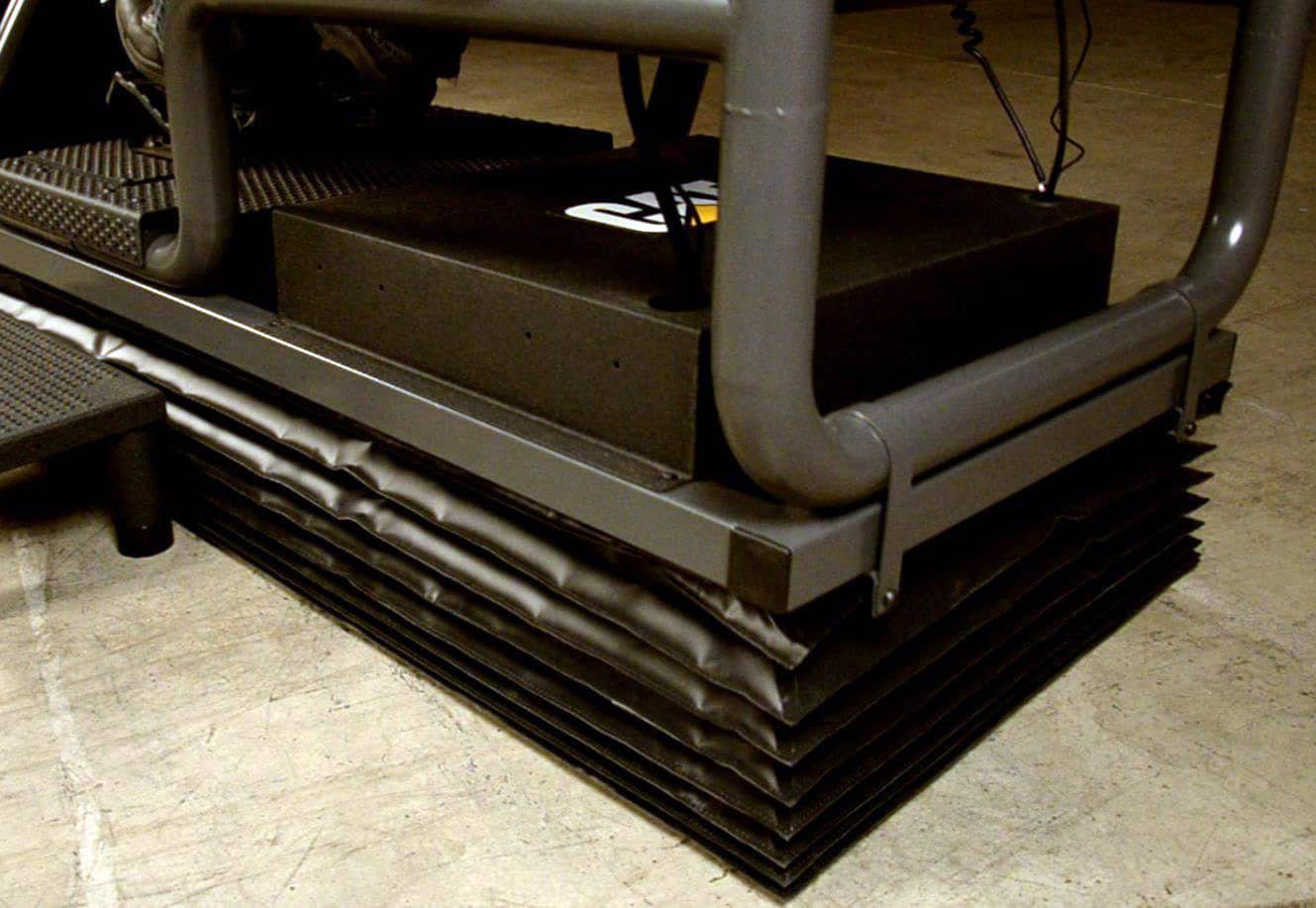 Simulation training can be conducted with just visual and audio input, but a total training experience comes from the addition of kinesthesis—the body's ability to feel movement. The motion system available for Cat Simulator Systems enhances training by creating a realistic experience for the operator. As the simulated machine interacts in various environments, the operator will feel the vibrations and movements that are typical of the machine.
The engineering of the Cat Simulators motion system takes into consideration the way that the human body perceives motion. It's engineered in such a way that the user experiences a degree of tilt that translates all the way up to the head as the simulator responds to the environment, maneuvers and terrain interactions in the same way as an actual machine.
For example, when the operator is training on the Hydraulic Excavator Simulator System and maneuvers up a slope, he will feel the movement as he swings the boom around. For this particular machine, tipping can occur if the trench box is extended and carried too far out. Motion allows the operator to learn – and feel – where the tipping point is before experiencing an emergency situation.
A Cat Simulator equipped with a motion system helps users not only gain the knowledge and skills needed for controls and applications, but also learn how to make the precision movements necessary to increase productivity, recognize tipping points on machines and understand how misuse can lead to maintenance issues on machines.

Experience the motion platform during a Cat Simulators Demo. Email or call 1.309.266.2640 to schedule a time.
Simulators on the Road: Forestry Show in British Columbia, Canada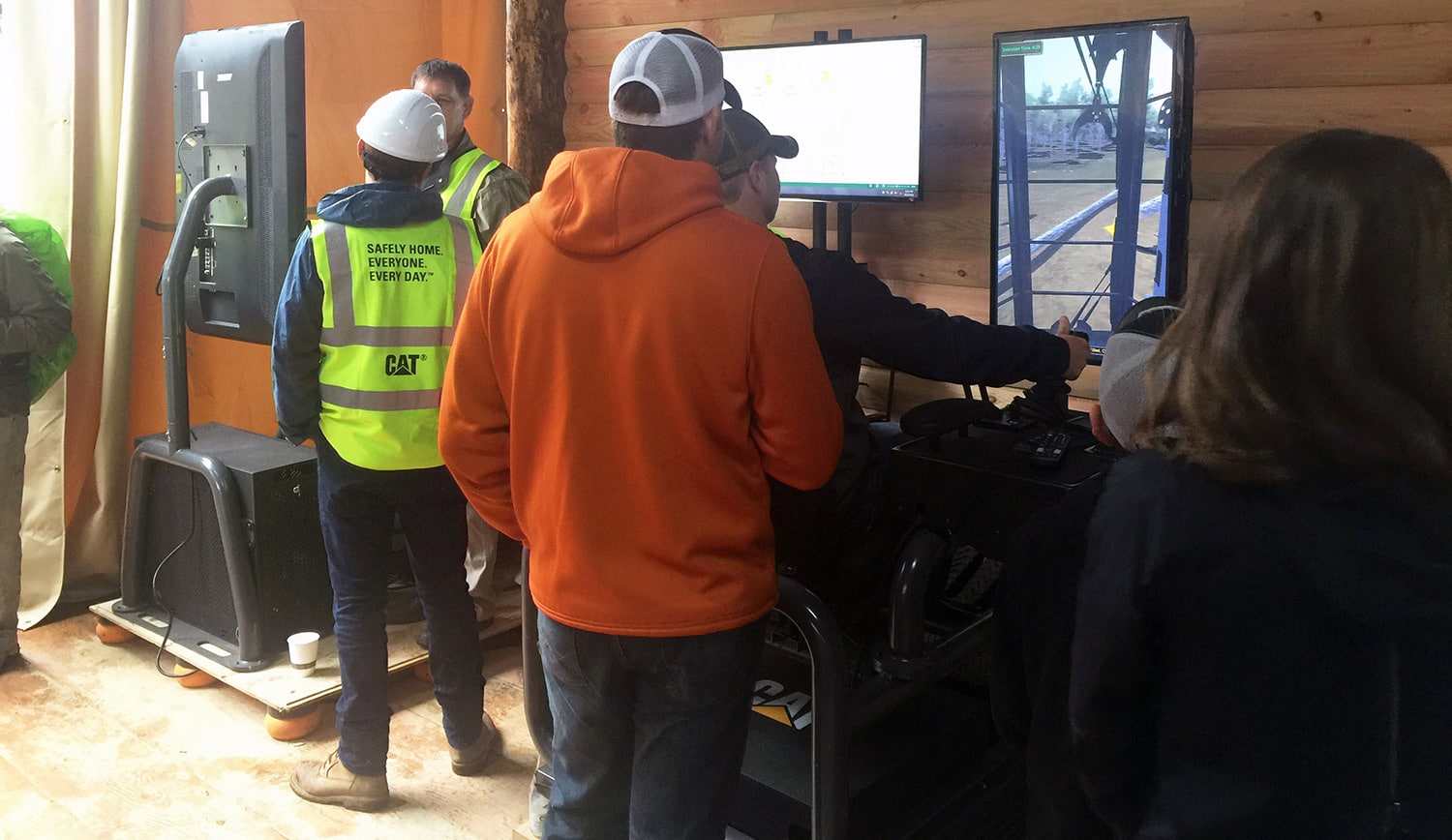 Cat Simulators Account Manager, Tom Whitworth, took part in DEMO International® 2016, a three-day forestry event held in British Columbia, Canada. The show is one of North America's largest outdoor equipment shows highlighting the latest technologies in equipment, products and services covering all aspects of woodlands operations.
While there, visitors were able to experience the realism of a simulator as they practiced their skills on the Track Feller Buncher Simulator System. Each Cat Simulator is outfitted with the same controls that are found on actual machines, making the operation of a simulator almost identical to a real machine experience.
"At this show we even had a simulator set up to remotely control an actual Track Feller Buncher," said Tom. "This helped reinforce the fact that the controls on the simulator respond in exactly the same way that the machine controls do."
More than 7,300 visitors attended the event.
Learn more about Cat Simulators solutions for the forestry industry and other industries that utilize heavy equipment. Schedule a demo by sending an email or calling 1.309.266.2640 today.