HYDRAULIC EXCAVATOR
SIMULATOR SYSTEM
CAT® SIMULATORS TRAINING
Cat® Simulators provide a safe and consistent training method for teaching hydraulic excavator operation. Working hardware, combined with simulation software, replicates actual applications that an operator performs in the real world. From this training experience, the user develops a mental model of how to handle the situations depicted in simulation. Having encountered those situations virtually, operators can then apply what they learn to real life scenarios.
WHY CAT SIMULATORS?
Cat Simulators software and hardware trains operators better for many reasons:
Built with OEM controls
Built with the expertise of Caterpillar subject-matter experts
Developed and supported by a 30-year-old company located in the US
Built by an experienced development team with an average tenure of 15 years
Offers exclusive Walkaround training that teaches pre-operation machine inspection procedures
Backed by full 24×7 technical support on all simulators
THE CAT SIMULATORS ADVANTAGE
Skill Development
In addition to developing the technical skills needed to operate heavy equipment, Cat Simulators users will develop motor skills, problem-solving and critical thinking skills.
System Evaluation
Record and report the outcome of simulation sessions and track learner progress through the records management system. Each machine model includes hundreds of benchmarks set by Caterpillar expert operators. Assess operator aptitude, then test and evaluate in the simulated environment.
Cost Savings
Reduce the chance for mishaps and wear-and-tear on machines with Cat Simulators. Train multiple learners on one simulator, with one instructor. Cross-train on multiple machine models using one base unit and easy-to-convert controls.
Production Building    
Teaching operators to maximize productivity helps businesses keep a healthy bottom line. Cat Simulators consistently teaches the same techniques used on actual worksites by expert operators worldwide.
Safety Awareness
In a simulated environment, operators can perform exercises and make mistakes without harm to themselves, other operators or the training site—while gaining knowledge and confidence. Simulation training can reduce the risk of error and accidents for operators.
PRO ADVANTAGES & FEATURES
Convertible Hardware
Convert Cat Simulators hardware from one simulated machine to another using the same base unit. Cross-training is easy with swappable pods.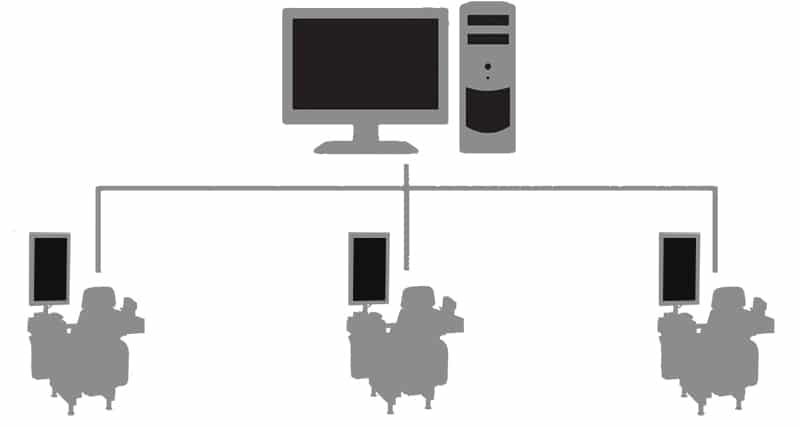 Tools for the Trainer
Cat Simulators offers several resources for instructor/trainers. Assess learners, report results and supervise simulators on a Manager's Workstation. Build a database of all users, create classes, assign or restrict users and more.  Receive instructor training from a Cat Simulators Trainer. Learn how to get the most out of simulation training, including how to leverage companion material beyond the simulator.
Go mobile  
Take training on the road with mobile solutions! Easy conversions, mobile platforms for movability and trailer options allow the ability to take training anywhere.
Motion System
The Cat Simulators motion system accurately represents the full range of whole body vibrations a user will feel when the simulated machine is running during training exercises.
GET TRAINING RESULTS WITH CAT SIMULATORS HYDRAULIC EXCAVATOR!
Train heavy equipment operators with Cat Simulators Hydraulic Excavator. Provide an easy-to-use, cost-effective and reliable training method before operators train on actual machines. Rich graphics and authentic controls create a virtual world for the operator to experience training exercises such as a Machine Walkaround, Controls Familiarization, Bucket Placement, Loading & Off-Loading the Machine from a Low-Boy Trailer, Trenching, Truck Loading, Bench Loading, Setting a Trench Box & Pipe, Backfilling, Completing a Production Cycle, Using a Quick Coupler, an Open Training mode, and more. Plus, record and report each simulator session so operators, instructors and administrators can see the results. Train heavy equipment operators with the most safe and cost-effective solution available today!
The following items are included with the purchase of this simulator:
Hardware – Frame and controls needed to operate the simulator, computer, mouse, keyboard, seat, and three 43″ front monitors.
Software – Hydraulic Excavator Simulator software and SimU Campus™ Training Records Management software.

Available in Multiple Languages.

Support – Telephone support in English, 24x7x365 plus any software maintenance updates for 1 year. This is an annual subscription with a yearly renewal fee.
System comes with exclusive companion training material for the iPad. An interactive eBook expands simulator training for classroom or self-study. Topics include safety, maintenance, application methods, video examples, operation tips, how-to images, formulas and more.
Also recommended:
Motion system. Allows users to feel vibration and movement when the simulated machine is running during training exercises.
Rolling platform. Allows easy transportation and movement of the simulator.
HYDRAULIC EXCAVATOR
TRAINING EXERCISE

VIDEOS
Setting a Trench Box & Pipe
Loading and Unloading from a Low-Boy Trailer
Disclaimer:
Pricing may vary based on location.