Change simulators from one model to another on the same base. Cat® Simulators visits the City of Durham, NC. Participate in Our Dozer Application Research. Get Help Planning 2018 Heavy Equipment Operator (HEO) Training.
It probably will come as no surprise to anyone that our users inspire many of the changes that we've made over the years to Cat® Simulators. It's how we get better and better. From hardware to software to the instructional training we offer, our customers are our biggest influencers. We love your feedback and suggestions, so keep them coming.
One of the requests we've had is for convertible hardware so that simulators can be easily swapped from one model to another. We made it happen for you. Take a look at a short video demo, then contact us to set up a visit to see the new GEN 4 hardware.
Cat Simulators on the Road
Cat Simulators Account Managers, Nate Hurn and Kim Dillard, had the pleasure of meeting with many agencies and private industry leaders during a recent trip to visit our partner in Raleigh, North Carolina. At Wake Technical Community College, the two showcased Cat Simulators newest heavy equipment simulator, the Advanced Construction Excavator System.
During their visit to North Carolina, Hurn and Dillard also attended the City of Durham's Leadership Conference. This conference was organized by the Human Resources Department within the City of Durham in order to give their city employees the opportunity to come together and learn to grow as individuals and as a team. "City Manager, Thomas Bonfield, and his team hosted a great conference and we were lucky to have had the opportunity to showcase our simulator to many of the departments within the City that utilize heavy equipment on a daily basis," enthused Hurn. With a mix of new and experienced operators, Cat Simulators provides the necessary training to keep and maintain City operators at the most efficient and proficient levels possible, all while training in a safe and cost effective environment.
The two look forward to visiting North Carolina again!
Dozer Application Research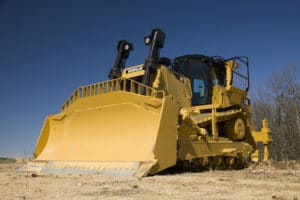 We're still gathering research on what dozer applications are needed in a construction environment. Click to share your ideas. We want to hear from you!

Planning for 2018 Purchases?
It's the end of the year and that means planning for your heavy equipment training program is underway for 2018. What additional simulators or accessories are you planning to add? How would you like to expand your program in the next year? From adding GEN 4 convertible simulators to adding a mobile trailer, our team can help you plan and budget ahead of time. Plus, when you add a simulator to your existing program by March 31st, we'll give you an additional year of technical support, free!

Contact an Account Manager at 1.309.266.2640 to get the planning started!
Training Operators to Meet a State-Wide Need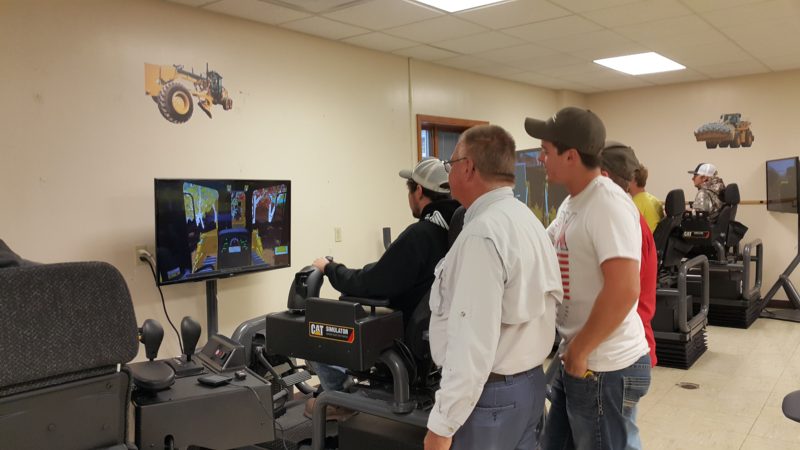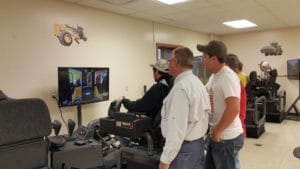 Like many other states, Nebraska's demand for equipment operators outnumbers the supply. Central Community College ishelping to change that outlook with the launch of a heavy equipment training program. Three construction-related associations donated funds to set up the program with the college. Together they're building the workforce that the state needs.


When operating a Large Wheel Loader to load trucks, it is best practice to use 1st gear in forward and reverse if your truck can be staged close to the loading face. By utilizing 1st gear with a high throttle setting, it will help keep the machine temperatures cooler, have faster hydraulic speeds and be smoother for the equipment and the operator.

David Lenge
Technical Instructor/Facilitator
Tenke Fungurume Mining/ Affiliate of CMOC International
Do you have a helpful operating tip? 
Submit a tip 
and receive a hat!