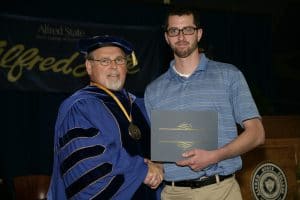 We at Simformotion™ LLC are proud to introduce you to our latest Cat® Simulators scholarship award winner, Tyler Wright. Wright is currently enrolled in the Heavy Equipment Operations program at Alfred State College, N.Y.
Wright will be completing his senior year at Alfred State in May 2016. He is currently involved in the Disaster Relief Team at Alfred State, works part-time at Release Coatings and has been recognized on the college's President's list for maintaining a 4.0 GPA. Current and past teachers and employers all speak very highly of Tyler and describe him as a hardworking, intelligent young man who has a bright future ahead of him. Tyler states, "My curriculum currently has three Cat Simulators which are an immense help in my training. Many jobs require previous experience and knowledge to be able to hop right into a piece of equipment and start work, but with a limited number of machines in school the simulators play a crucial role in gaining seat time and awareness."
Applications for the 2016-2017 Cat Simulators scholarship will be accepted beginning in January 2016. Download an application at www.catsimulators.com/scholarships/ or contact connect@catsimulators.com to request an application form. Anyone meeting the qualifications may submit an application, regardless of where they live in the world.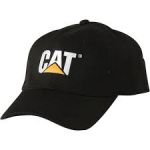 "Always do a service brake check as described in the Operation and Maintenance Manual on your machine before you start your shift. It might save your life one day!"
—Gordie Wearsch
Certified Dealer Instructor, Michigan Cat
Do you have a helpful operating tip?
Submit
 a tip and receive a hat!
Instructor Training Classes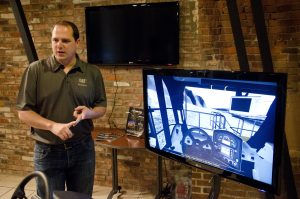 The Simulation Instructor Training class features objectives to better understand how to use Cat
®
 Simulators for operator training and education. The class will cover:
Modifying classes
Understanding training exercises
Establishing expectations for exercises
Determining exercise results & critical benchmarks
Setting up courses tailored to your program
Practice hands-on time with each simulator
Join us for a class and learn how to get the most out of Cat Simulators. Contact your Account Manager at 1.309.266.2640 to set up classes or click to
learn more
.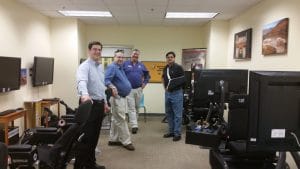 CEO Ken Pflederer and Roger Roemer, Account Manager for Cat® Simulators, recently made a trip to Alaska (USA). The main reason for the visit was to meet with customers who use Cat Simulators in their training programs, and some new people who are considering it. The two learned a lot from the facilities and people they met.  One of the biggest challenges in Alaska is the dwindling heavy equipment operator workforce. Not only are Cat Simulators used for training, they are used to build excitement—especially among the youth—and encourage them to look at the well-paid career of an operator.  The actual work season is from April to November in Alaska, as the temperatures drop to -50° to -60° Fahrenheit and the ground freezes to 12'.  Training can continue through the long, dark winter months using simulators and an indoor arena for actual training in the iron.
Alaska is divided into several regions, and the schools, training centers and businesses that make up each region are working very hard to bring training under one umbrella. Cat Simulators attract potential students from everywhere, including indigenous tribes. Regional training centers will blend simulator training into their already existing curriculums. Leaders are convinced that simulator training is the wave of the future.
Fact: The earth rotates about 1037 mph at the Equator, but at the Arctic Circle it rotates only about 457 mph.
Our Product Line is Growing!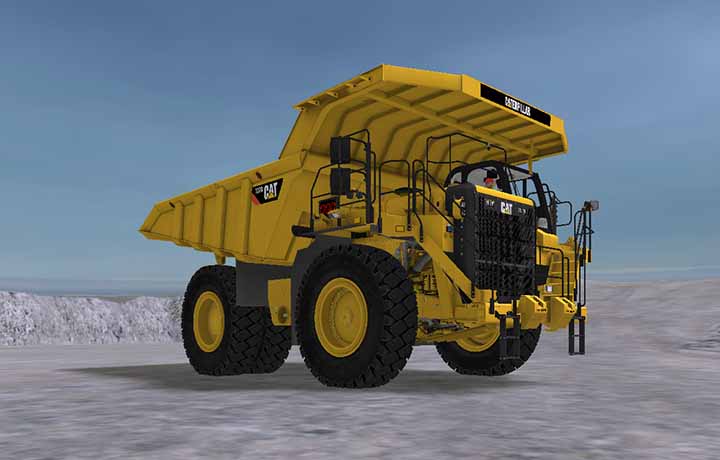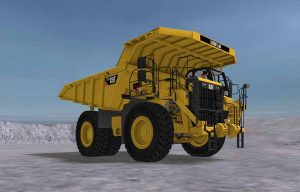 The Cat® Simulators Team is excited to introduce the new Off-Highway Truck Simulator System, which will be released this fall! The Off-Highway Truck is set in a quarry environment and includes training exercises such as the Machine Walkaround, Controls Familiarization, Braking, Unloading at a Crusher and more. To find out more, contact your Account Manager at 1.309.266.2640 or click to learn more.
Do You Know Cat® Simulators?
With Cat® Simulators, you have the option to add a motion platform to your simulator system. By adding tactile feedback to the simulation exercises, the student's perception of what to expect while in the field is enhanced. Using sight and sound to produce realistic responses to the simulated machine and environment help the student gain muscle memory and learn proper responses to the different scenarios presented in the training exercises. With the motion platform, the user can better understand the results of his/her actions through the feel of vibration and movement.
The Cat Simulators motion platform is engineered in such a way that the user experiences a degree of motion which translates to a more immersive operator experience. Simulation training can be conducted with just visual and audio input, but a total training experience comes from the addition of kinesthesis—the body's ability to feel movement. The motion platform enhances the learning experience and provides a greater understanding of the how the equipment will react in the field, thereby increasing the effectiveness of simulator training.
Sign Up for our eNewsletter
Share Simformed with a colleague! Our newsletter features the latest simulator models, video releases, training tips and more. Sign up for our bi-monthly eNewsletter.
Contact a Cat® Simulators
Account Manager
1.877.434.7467 (in US)
1.309.266.2640
www.catsimulators.com