Convertible simulator hardware on one base unit. Train with an expert operator to increase production and improve safety. Demo the new Advanced Construction Excavator. Visit Cat Simulators headquarters and showroom.
It's time for a big change! Cat® Simulators is pleased to announce a new hardware design that allows the simulators to convert from one machine model to another using the same base unit. Now you can cross train operators on multiple machines, assess new hires, refine skills to increase production, or recruit new students—all using the same standard base unit. It's easy to go mobile with a rolling base or outfit a trailer and take simulator training on the road. Contact an Account Manager to get started with convertible simulator models.
Grab $50 for your Opinion!
Our team is working on future product plans and we want your input. Cat Simulators will pay you $50 for your opinion! One phone call and about an hour of your time is all it will take. Find out how to
participate
and earn some cash!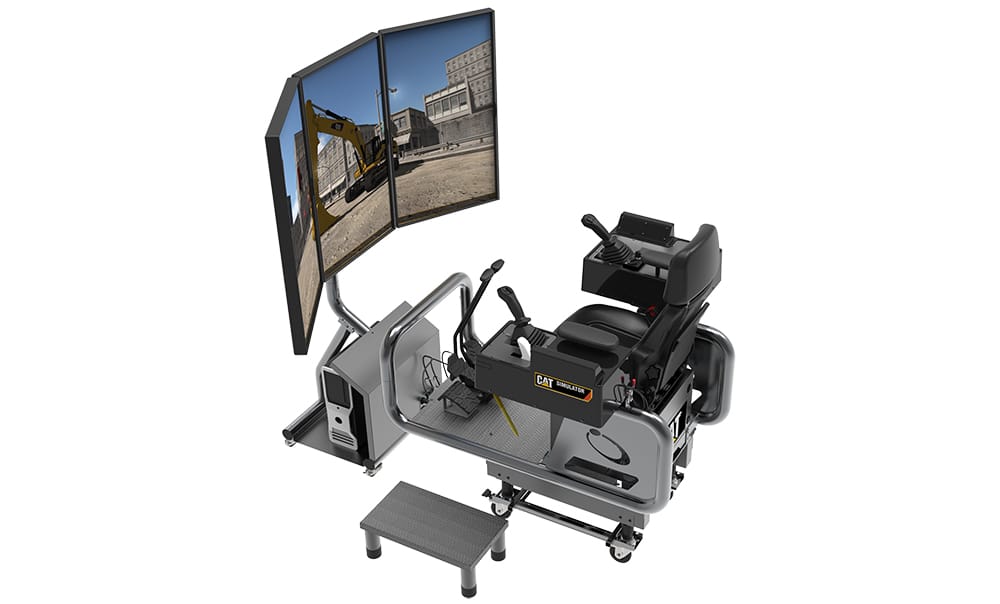 Remember that warmer days can permit softer, thawed and possibly "wet" material to collect on tracks, around rollers and sprockets. Still-cold evenings may freeze that material in place overnight. Failure to clean tracks or pivot-points on machines could force the parts to break out frost-hardened chunks during the first few minutes of work, which will set up undercarriages and joints for damage.

Dan Tucker, CET, CHST
Program Manager, Development & Trainer
Northern Industrial Training, LLC
Do you have a helpful operating tip? 
Submit a tip 
and receive a hat!
LEARN ADVANCED EXCAVATION TECHNIQUES FOR CONSTRUCTION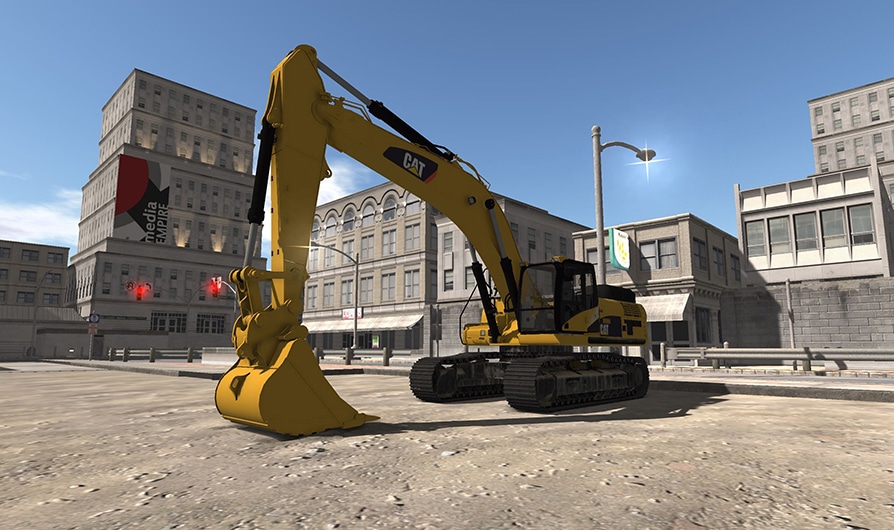 The boom in construction projects combined with the shortage of skilled labor has created a real need for training. Cat® Simulators Advanced Construction Excavator teaches the techniques needed to operate in the tight confines of a city building environment. From digging footings to using a thumb attachment and Grade Control, businesses can get operators up to speed faster than with traditional training methods. Contact an Account Manager to demo the simulator.


GAIN A COMPETITIVE ADVANTAGE WITH TRAINING
Did you know that an organization's biggest source of competitive advantage is skilled operators? In a survey conducted by the Associated General Contractors (ACG) of America, more that 30% of respondents answered that skilled operators gave them their biggest competitive advantage! Cat Simulators can help your organization gain a competitive advantage. From initial set-up to refresher training, Cat Simulator's operator training expert will teach your team how to best utilize simulators as part of your overall heavy equipment program. Bridge the gaps between classroom, simulation and on-the-iron training. Understand how to increase production with the right techniques and improve safety with practice and awareness—all accomplished on a simulator. Contact Mary Beth Hales at 309.670.2753 to get started.


EXPERIENCE CAT SIMULATORS & MEET THE TEAM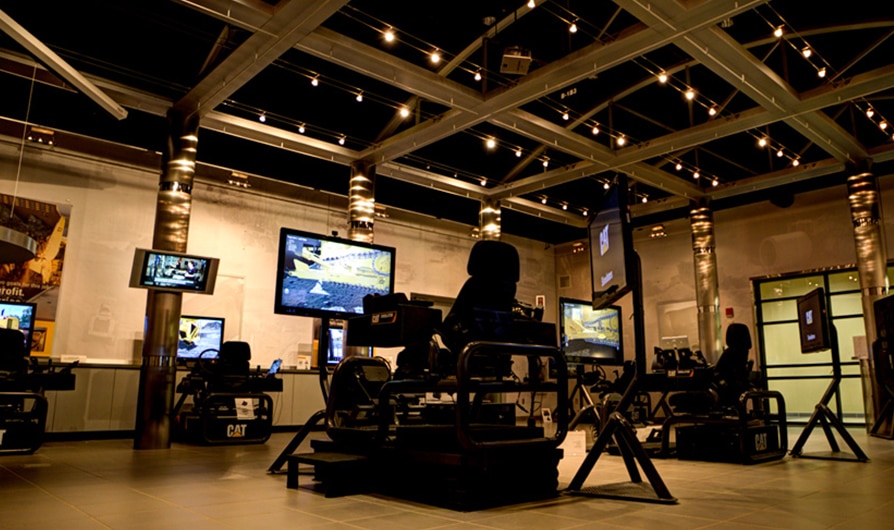 Interested in adding more simulators to your program? Want to see where the development takes place? Visit our Peoria, Illinois headquarters and showroom. See the entire line of simulators, test drive a few for yourself and meet the software and hardware teams that make Cat Simulators the best training solution around. Contact Kim Dillard at 1.309.266.2643 to arrange a visit to Peoria.