Simulator Training in 2016 – A new year always brings new plans and goals. What plans does your organization have for simulator training in 2016? Will you integrate more models into your program or get additional training for your instructors? Please answer five short questions to help us understand how heavy equipment simulator training is being utilized in 2016. Your answers are kept strictly confidential. Feel free to send an email and expound on the topic. I love to hear from you.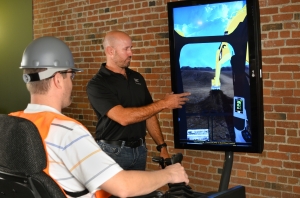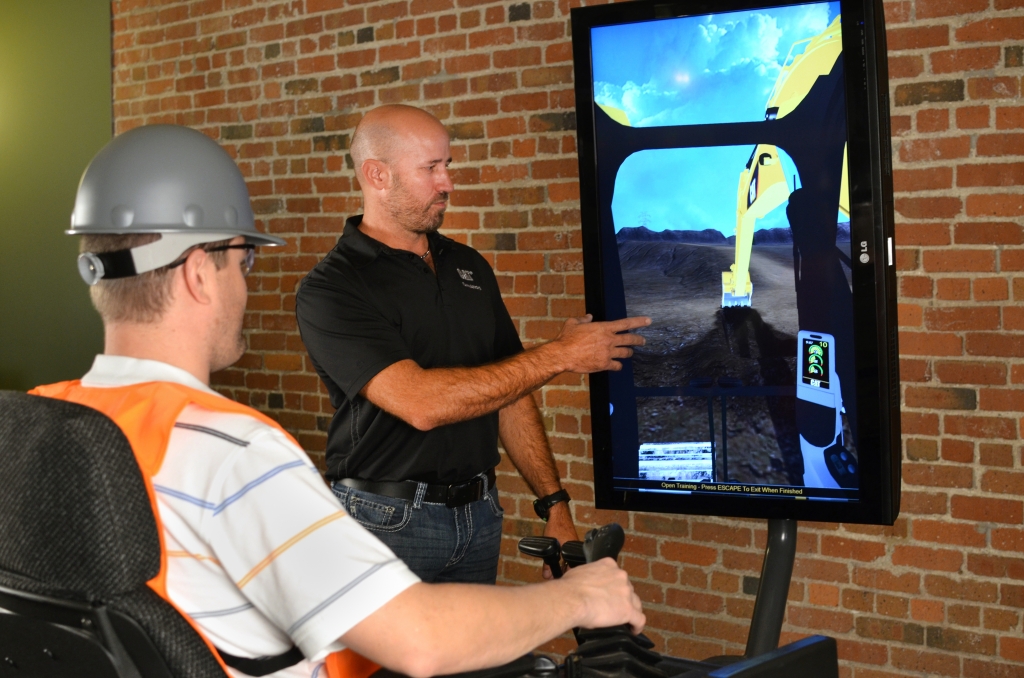 Add Cat® Simulators to your next training Program! Rental units are available for many simulator models. Cat Simulators are mobile so you can easily take them on the road to job sites or satellite locations. Plus, leave machines in production for the simulator portion of training! To find out how you can rent simulators for training, contact Kim Dillard, Rental Program Manager at 1.309.266.2643.
Do You Know Cat Simulators?
We released our Calibration Wizard in SimU v3.0.1. This allows users to easily calibrate the controls for their simulators and provide the best results possible when utilizing SimU Campus™. This feature is accessible in Editors > Simulators.
Select your simulator in the drop down menu. There will be a calibrate link that appears (right next to the status).
While going through the calibration, steps will show on screen. It is good practice to perform each step slowly and go through the requested motion at least three times. This allows the system to lock into values that your controls will output.
Users can access this feature throughout SimU Campus:
On the "Start Simulator" form. When selecting a class and simulator (under the Exit button).
In the Demo area after selecting the simulator model (if enabled).
Note: Controls calibration will not have to be performed very often, unless moving the simulator to different locations.
Pro Tip: The calibrate link can help troubleshoot problems as well. If the link does not appear, then the system did not detect your controls. Check to make sure all your connections are plugged in and secure.
Account Manager Tom Whitworth recently headed North in the Cat® Simulators van to visit the great province of Ontario. The first stop included the Toromont Cat headquarters, located in Concord, Ontario. Customers, dealership employees and mechanics got to spend two days testing out the latest Cat Simulator technology.
Next, Tom headed up further North to Sudbury, Ontario, to the nickel mining capital. Several heavy civil construction companies, mining companies, and even a few schools had the pleasure of demoing the Hydraulic Excavator Simulator. After a day in Sudbury, it was time to pack up and head to Sault Ste. Marie, Ontario. Again, the simulator van was a big hit at the Toromont Cat dealership, where several companies came out to demo simulator training. After adding a lot of kilometers and seeing Lake Huron, Lake Superior and Lake Michigan, Tom headed back through the Upper Peninsula of Michigan to cross the "Mighty Mac," (Mackinac) Bridge—one of the longest suspension bridges in the world.

"When working with an excavator on any job with overhead obstructions within range of the machines, use ground marking paint to 'delineate' a clear area underneath the obstruction. You'll be warned to look up for the obstruction even while you're focusing down on your path of travel."

Dan Tucker, CET, CHST
Program Manager, Development & Instructor
Northern Industrial Training, LLC (NIT)