A Virginia community college offers a program with a guaranteed job interview, plus a salary opportunity more than double the area's average.
MARTINSVILLE – Patrick Henry Community College in Martinsville received a large package ahead of the holidays. It wasn't part of a Black Friday deal, but brings with it potential savings – in the form of financial aid – for students interested in a heavy machinery career. And once students complete the program, local companies offer opportunities for immediate employment.
The package contained two new Heavy Equipment Caterpillar simulators and a Caterpillar Trailer. Purchased with assistance from the Higher Education Equipment Trust Fund, the college geared up for an upcoming class offering. Starting on January 19, 2021, PHCC will offer a brand new Heavy Equipment Operator program.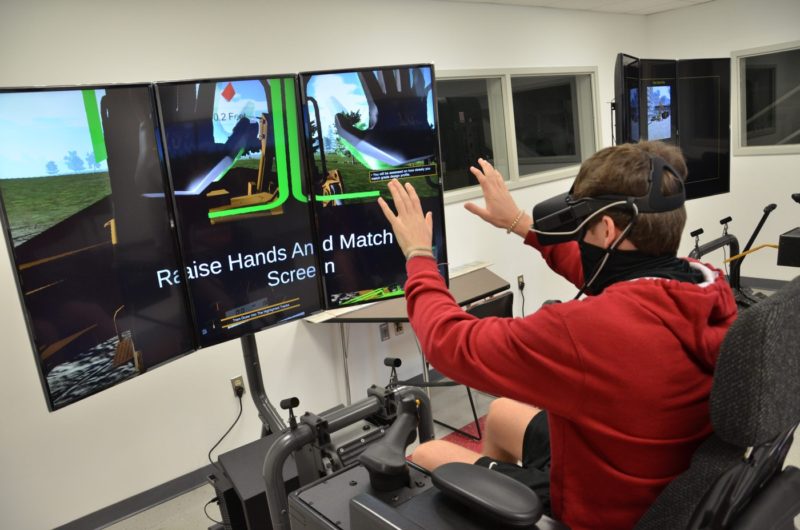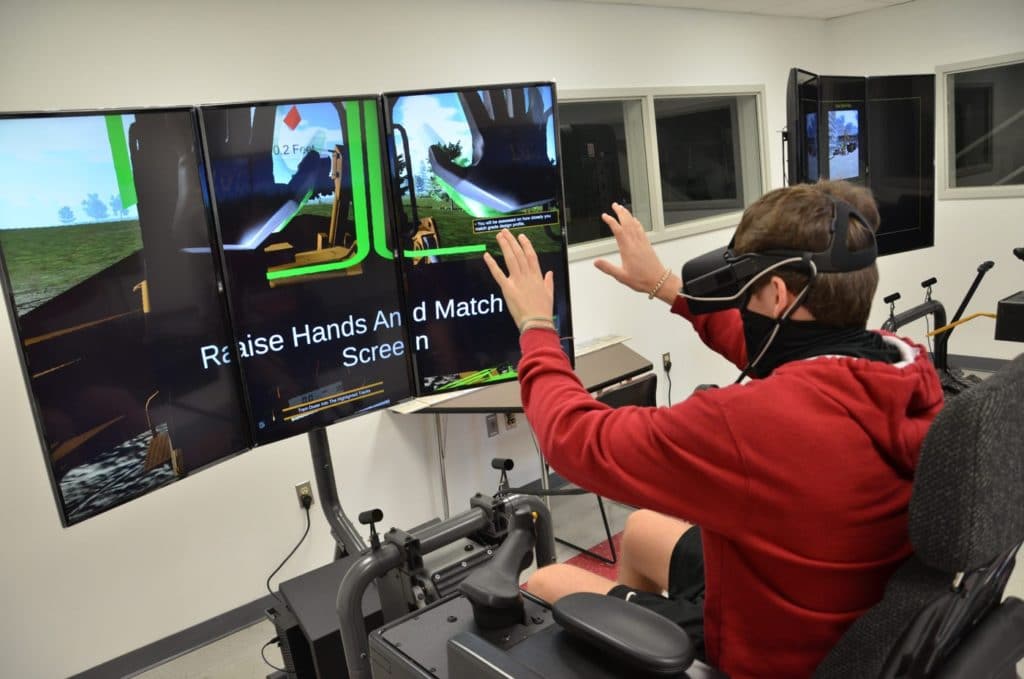 Valued at $140,000, the state-of-the-art Caterpillar simulators feature rotating motion platforms and offer a 3-D virtual reality experience that replicates real-life operating scenarios.
Rhonda Hodges, PHCC's vice president of workforce, economic and community development, spoke positively about the opportunities the simulation offered to students, prior to driving big machinery on real construction sites.
"First and foremost, safety. Students can become familiar with how the equipment feels and operates before getting into the field, which helps with their own safety as well as coworkers'," Hodges said. "Also, heavy construction equipment represents a significant investment of resources for employers, so it is better if students get initial experiences on simulators."
The simulator also helps teachers troubleshoot issues or struggles their students might encounter before they happen on the job.
"Our instructor, Mike Amos, is a subject matter expert with many years of experience in the field," Hodges said. "As he leads students through simulation exercises, he will be able to assess their skills, as well as areas of challenge, so he can target on which specific areas students need to spend extra time and effort."
Through a hybrid of online class work and in-person training on the simulator, students will learn heavy equipment safety, basic operational techniques, the basics of earth-moving and how to interpret civil drawings.
The entire program takes four months, from start to finish. Once students complete the coursework, they have the skills needed to operate excavators, wheel loader equipment and additional large machinery.