After an accident left Jason Douglas unable to continue his career as an auto mechanic, he knew he needed to re-invent himself. At 36 years old, Douglas, who lives in Ironton, Ohio, started searching for new opportunities. That's when he discovered the accredited Heavy Equipment Operator course at nearby Collins Career Technical Center (CCTC) in Chesapeake, Ohio.
Douglas saw the program as his opportunity to become a heavy equipment operator, something he had always been interested in doing. And the course was unique because it offered more than just textbook and in-class instruction; it also included simulator training on four Cat® Simulators which would prepare him for hands-on, in-cab, heavy equipment experience on a real jobsite. "After I was healed up, everything fell into place perfectly where I could get into the course," said Douglas.
Douglas started attending the course in February  ̶  eight hours, every day, every week, for a total of 1,156 hours  ̶  which will end in October.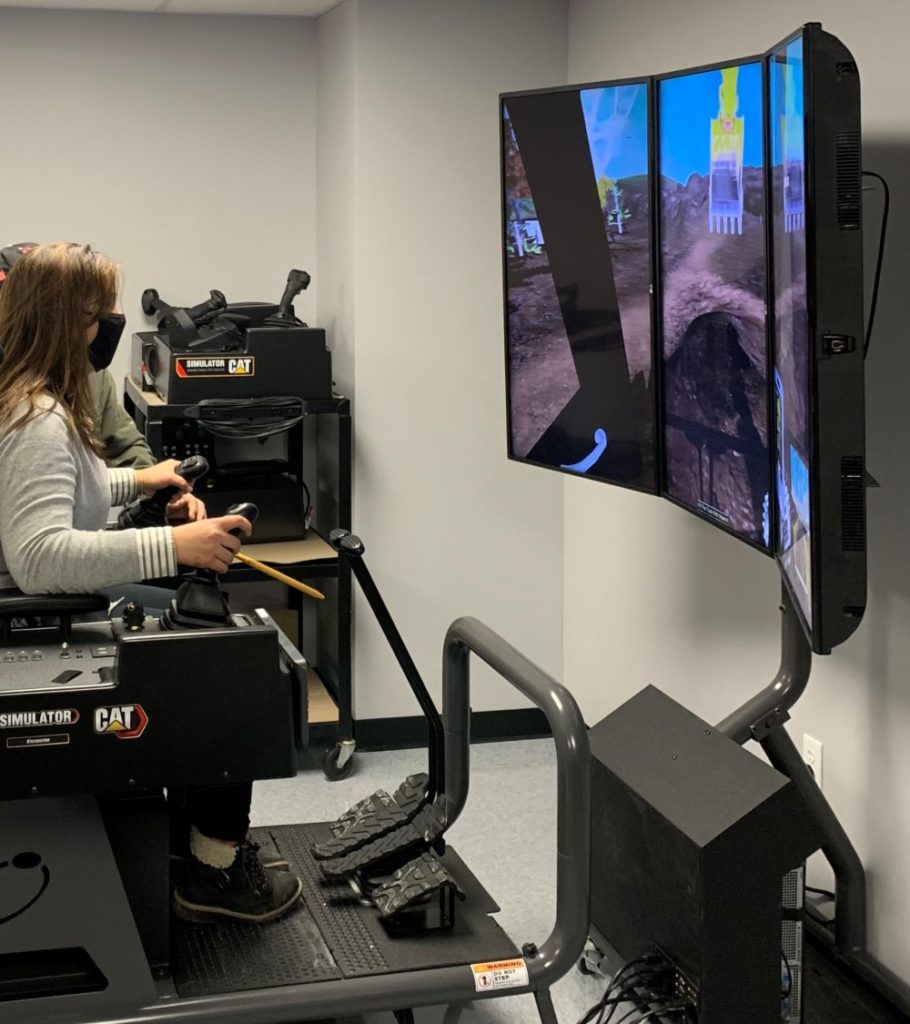 CCTC Associate Director Michael Staton and Post-Secondary Administrator/Director of Technology Chris Leese partnered with Ohio Local 18 Operating Engineers to design the training. "After completing a needs assessment with local employers and Local Operating Engineers in Ohio, Kentucky, and West Virginia, we determined there was a great need for operator training to address the future demands of close to 22,000 heavy equipment operators over the next two years," explained Staton.
Aligning the program with the Ohio Department of Higher Education was a priority as well as supporting CCTC's mission statement to prepare youth and adults to enter, compete and advance in an ever-changing world of work. "We believe this in-depth heavy equipment training program will be crucial for the Tri-State's future workforce," said Staton.
Douglas is proof positive the program works. "I went from not knowing very much about any of the machines to being able to climb on one and start operating it without worrying about hurting anyone," explained Douglas – who attributes much of his confidence to the muscle memory he gained from the authentic Cat® controls in the simulators.
Douglas continued, "If the controls had been generic controls, they wouldn't have been near as beneficial. The way the simulator is, it's like you're actually sitting inside a Caterpillar cab. I wouldn't hesitate for any of us to operate equipment on our own. As far as going out on a jobsite, I'm comfortable with the machines now."
With four months of classroom instruction and more than 40 hours of hands-on simulator training, Douglas and his seven classmates started the course lab work on an actual jobsite belonging to the Lawrence County Economic Development Corporation, explained Staton. "This particular project is the beginning of a sports complex. From June to October, the students are getting seat and stick time. It's not just moving dirt on flat ground. It's terrain. We're shooting grades. We're building roads," continued Staton. "The students are getting a great gambit of training. Probably not like any other career center offers right now I would think."
"We wanted the real-world feel. We wanted the articulation. We wanted the movement in the seat. We wanted the vibrations," said Staton. "We wanted the simulators to just feel as much like sitting in the seat and behind the stick as they possibly could. And that's what Cat Simulators offer."
Staton and Leese recognized the exceptional value Cat Simulators' real-world feel would bring to the students' learning experience. Leese explained, "The students all said the muscle memory they developed is hard to replace. They said it felt like a normal progression to them; and they didn't feel as intimidated getting on a real machine because they had been on the simulators."
Leese also wanted the program to stand out against other similar adult education programs. "And for us, that was Cat Simulators," said Leese who purchased the program's small wheel loader, motor grader, excavator and dozer. "The simulators are the icing on the cake for students wanting to be heavy equipment operators."
Heavy equipment instructor, Mark Norris, appreciates that students can safely learn how to operate the heavy equipment effectively without potentially harming themselves or others on the jobsite. "The simulators teach them how to start and stop a machine," explained Norris. "I'd rather try to stop somebody sitting in a simulator than I would sitting on a real machine. It gives you the sense you're sitting in a real machine without the risk of running over somebody or something."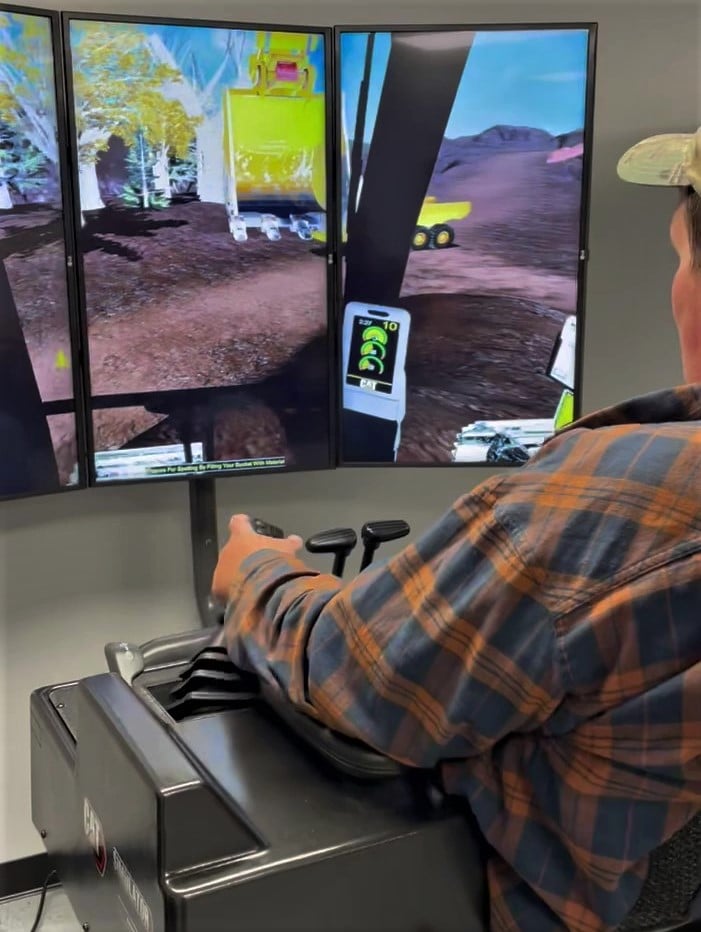 With the success of this year's program and students, Leese is excited about the future. "I would like to develop the program in such a way that we can have two classes in the future," said Leese. "That's the big picture down the road."
For more information about CCTC's Heavy Equipment Operator program, contact Mike Staton at 740.646.9462 or mkstaton@collins-cc.edu or visit http://www.collins-cc.edu/adult/programs/tradeandindustry/heavyequipmentoperator/.
To learn more about Cat Simulators, contact an Account Manager at 1.309.266.2640 or info@catsimulators.com or visit https://catsimulators.com/construction-simulators/. 
About Simformotion™ LLC Simformotion™ LLC is a leader in heavy equipment simulator training solutions. Simulation can help address initiatives such as safety and production; while ensuring training can be delivered anytime day or night, regardless of weather conditions. Simformotion™ LLC is a licensee of Caterpillar Inc.