For more than 160 years, Carmeuse, a family-owned materials and services company, has provided solutions in mining operations, equipment, material processing and engineering around the globe. The Belgium-based company employs more than 5,000 employees worldwide with 2,500 employees located in North America. Of those 2,500, approximately 80 percent operate heavy equipment in open pit and underground mines.
"With about 80 percent of our workforce being hourly, our Zero-Injury team emphasizes safety," said Erin Anderson, Carmeuse Director of Talent and Training. "We really need to make sure our employees are well-trained, working safely and working to the same standard across all operations. A big part of that is training in the field with the different Cat® Simulators."
Wanting to improve their overall Cat equipment training capabilities in the plants, Carmeuse sent a group of employees to Caterpillar for Level III certification. While attending the training, the employees experienced various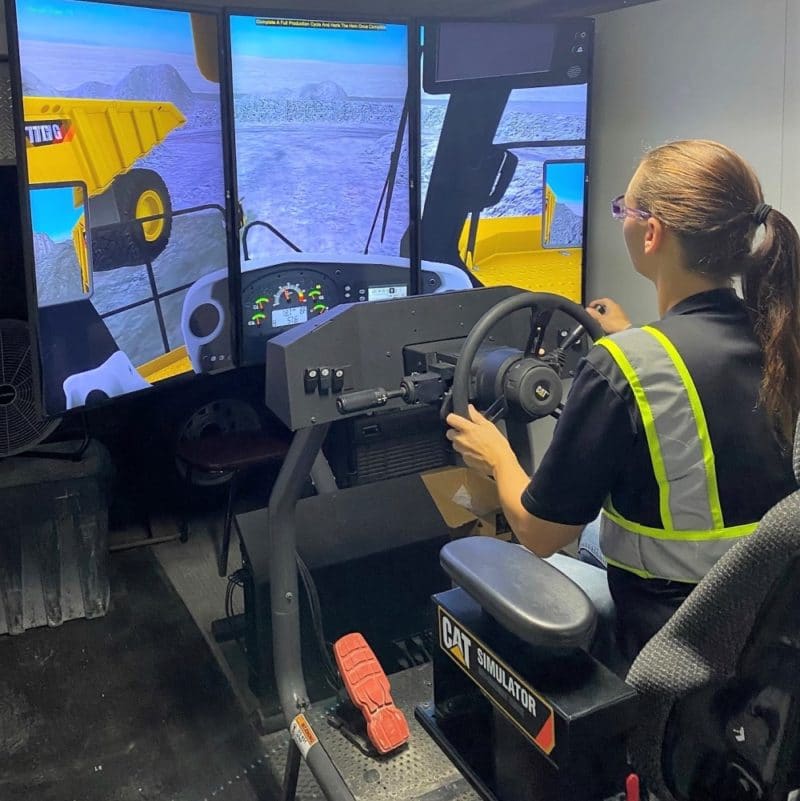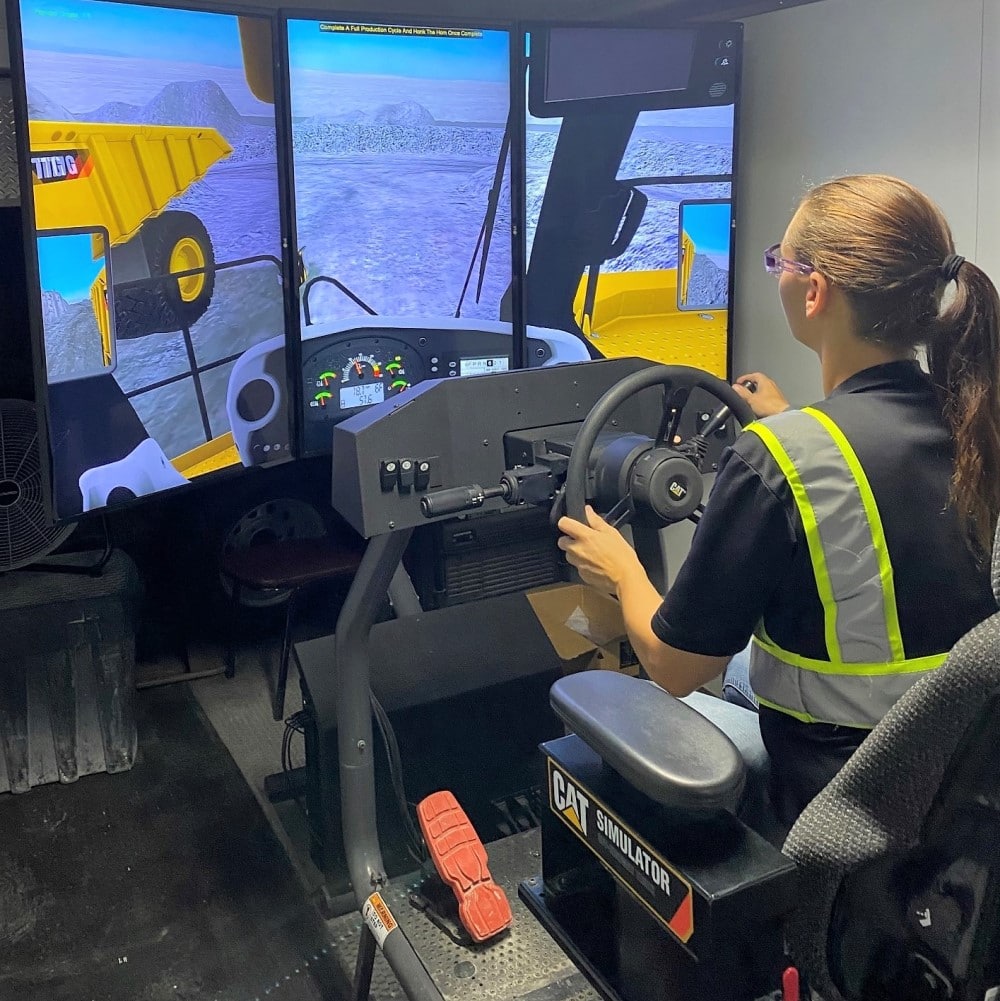 Cat Simulators which sparked discussion to purchase Cat Simulators. The decision was made to expand the training program with four machine models: the large wheel loader, off-highway truck, motor grader and dozer, explained Anderson.
Carmeuse immediately realized the inherent safety advantage of using Cat Simulators for initial operator training and refresher training for seasoned operators. The team continually busts the long-standing myth that heavy equipment operators cannot be safe and productive at the same time.
"Years ago, the old rule of thumb was you couldn't be safe and be productive at the same time. But now we've turned that around and you can actually be more productive by being safe," said Carmeuse Technical Trainer Harold Hoskins, who noted that more than 1,000 Carmeuse employees have trained on the company's five Cat Simulators over the past three years.
Hoskins explained first and foremost, he and his team members stress the importance of safety, then they focus on improving operators' efficiency and productivity. "We work on cycle times and how they can be safe and efficient at the same time," said Hoskins. "With the simulators, we can pinpoint the operator right down to his cycle time; how he's loading the bucket and how he's loading the truck."
Using the Manager's Workstation, the Carmeuse training team assesses operators on the simulators both prior to training and again after they have completed training. "We look at the employee's different performances and set the simulator's settings specifically for that operator." Hoskins continued, "If the employee is a new operator, we lower the settings or expectations. If the operator is more experienced, we set the expectations higher."
"The operators are assessed a final time once they're in the field to ensure our expectations have been achieved," explained Anderson. "We've realized performance increases in our operators that we expected as a result of using the simulators."
"We've realized performance increases in our operators that we expected as a result of using the simulators."
– Erin Anderson, Carmeuse Director of Talent and Training
Additional Simulator Benefits
In addition to being an effective training tool, Hoskins has experienced firsthand the safety that simulator training provides for both the operator and trainer. "I had an operator who had never been in a motor grader seat," recalled Hoskins. "Motor grader cabs are close quarters, so I had him practice on the simulator. When he went out into the field, he was able to maneuver around and use the controls while I stayed on the ground with a two-way radio to instruct him. We were both safer because I wasn't in the cab with him."
"Training with the simulator is not only safer but we're also not burning fuel either. And there's no wear and tear on the actual equipment in the field."
– Harold Hoskins, Carmeuse Technical Trainer
Hoskins continued, "Training with the simulator is not only safer but we're also not burning fuel either. And there's no wear and tear on the actual equipment in the field. We can restart exercises several times and work on specific applications over and over again without spending more money."
In addition to being Carmeuse's training tool, Anderson uses the simulator as a recruiting tool for the company and the mining industry. "It's helped us with recruiting kids in the community," she explained. "We're in the process of purchasing a second whole simulator so we'll have one in the North and one in the South. With a second one, we'll have more flexibility to take one to local technical schools, high schools and job fairs to get kids excited about our industry."