Announcing the Cat® Simulators 2016-2017 Scholarship Winner. Alaska school uses simulators as a career exploration tool. Walkarounds promote safety and productivity and Cat Simulators are on the road.
This issue of Simformed is hitting your inbox just as our team is returning home from MINExpo 2016. What a great event! While we were there, our team was able to show off the Large Wheel Loader, the newest simulator in our product line and the first to offer a three-monitor configuration. We were thrilled that so many of you were able to experience it first hand and provide your feedback.
In addition to having the opportunity to share more with you about the benefits of simulation as a training solution, we were able to learn from you. We are always interested in learning more about the challenges that you are facing in your businesses – whether it's the need for improved safety or increased efficiency and production. The very challenges that you are facing are the ones that we want to help you overcome.
So let's continue those conversations. Do you have additional questions about something you saw or heard at MINExpo? Or, maybe you weren't at the event but are interested in learning more about how Cat® Simulators can bring quantifiable benefits to your company. And that's not just in the mining industry – Cat® Simulators are being used as training solutions in mining, construction, government, forestry, and trade and vocational schools worldwide.
To find out more, contact your account manager, send us an email, or call 1.309.266.2640.

"When communicating about a task with another individual on the jobsite, always use 3-way communication (initiate, repeat and validate) to help lessen the possibility of a misunderstanding."

Troy Bombardier
Cat Simulators Training Instructor/Design Specialist
Simformotion™ LLC
U.S. Army Veteran from Central Arizona College Awarded Cat Simulators Scholarship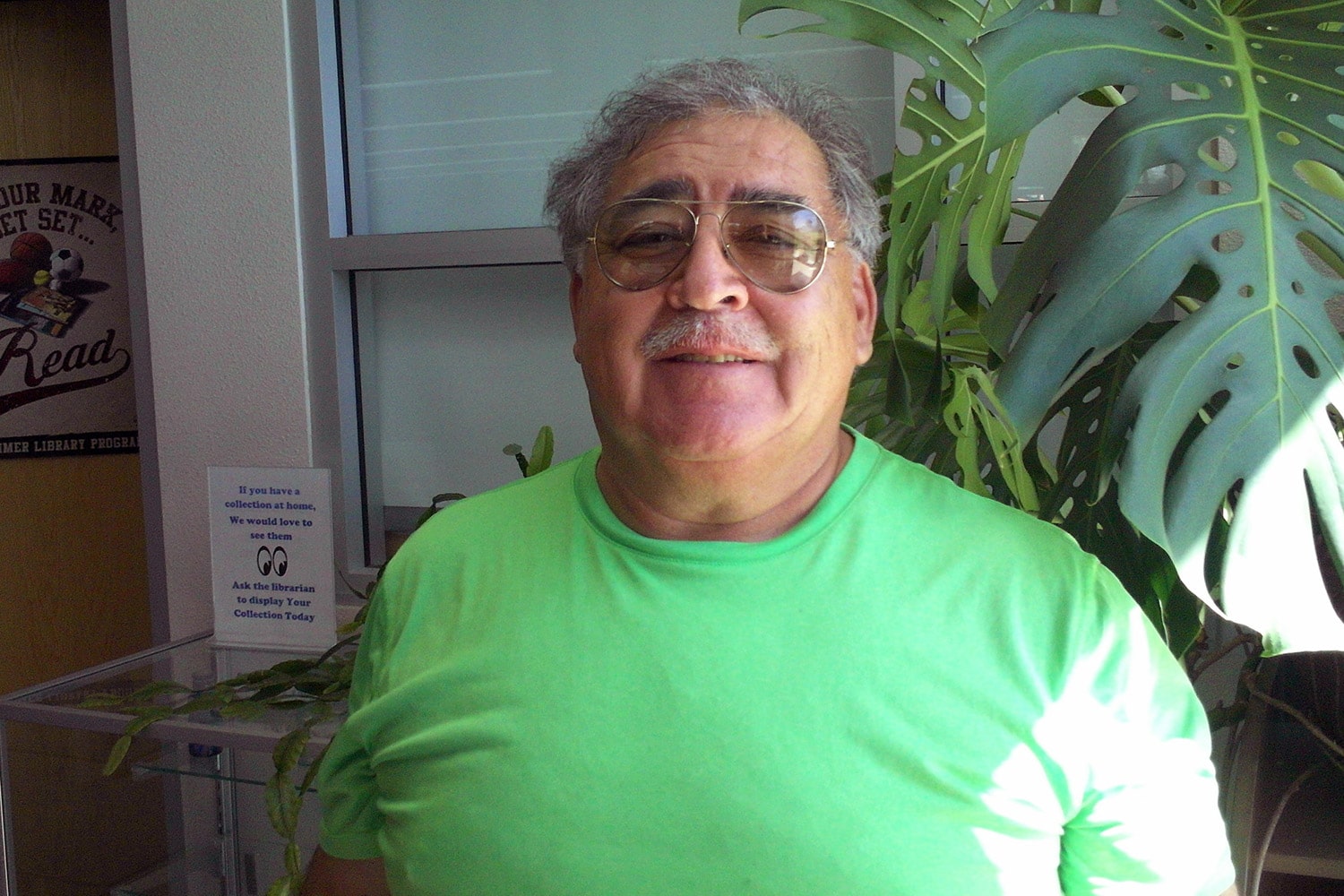 Since 2011, Simformotion™ LLC has been awarding the Cat Simulators Scholarship to a student enrolled in an accredited heavy equipment-related program at an institution that utilizes Cat Simulators as part of their training program or curriculum.
"Our scholarship is one way we can encourage students to explore heavy equipment related careers and support the schools and training organizations that invest in the programs that contribute to the growth and sustainability of industries like construction, mining and forestry," said Vice President, Renee Gorrell.
This year's scholarship recipient is John Escarcega of Eloy, AZ. John is a student at Central Arizona College where he is enrolled in the Heavy Equipment and Diesel Technology program.
His experience with heavy equipment began nearly four decades ago with the United States Army where he worked on equipment ranging from M60 tanks to UH-1 Huey helicopters. When he made the decision to return to school and began looking into degree programs, he was impressed with the programs at Central Arizona College and made the decision to enroll. Through his experiences, John sees the benefits of simulator training as a method for "real world" preparation.
"Whether you're learning combat training or learning to load and unload a machine, it's all real," said John as he comments on the features of simulator training that create authentic experiences for students and operators. "If you can't use actual equipment, simulation is the next best thing."
John received $2,000 to apply toward his tuition for the 2016-2017 school year.
Applications for the 2017-2018 Cat Simulators scholarship will be accepted beginning in January 2017. Anyone meeting the qualifications may submit an application, regardless of where they live in the world.
More information can be found on our website.






Cat Simulators Boost Interest in Heavy Equipment Careers in Alaska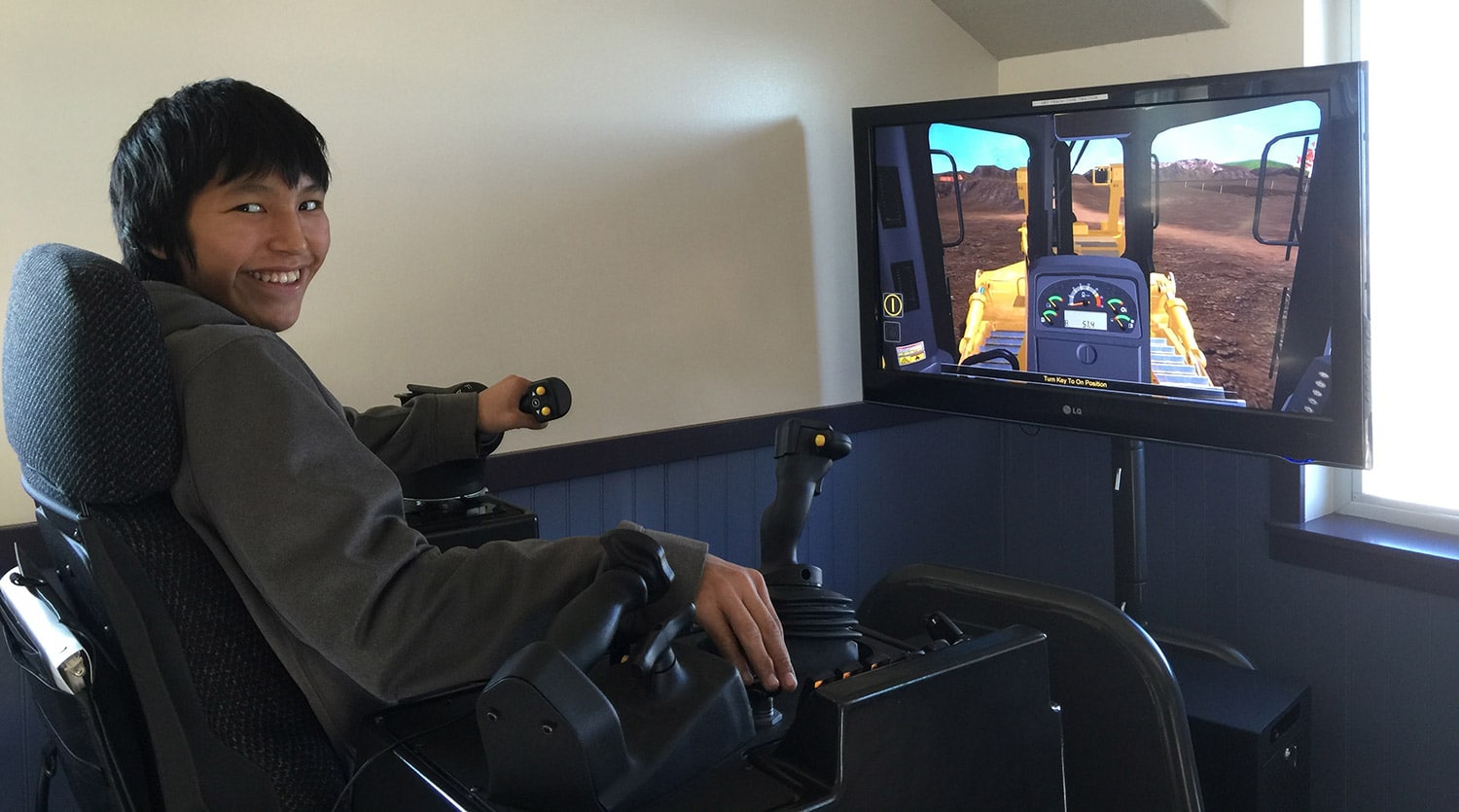 Over the past five years, more than 1800 students have logged time on eight different Cat Simulator models at the Northwestern Alaska Career and Technical Center (NACTEC) in Nome, Alaska.
"Heavy equipment operation is an integral part of everyday life in rural Alaska –from airport and road maintenance to large scale mining and oil production," said Brian Volk, CTE Teacher/Heavy Equipment Lead Instructor at NACTEC. "Many students have parents and other family members working in these industries. The simulators give students confidence and motivation to pursue similar career paths." 
Simulators were added to the program in 2011 and include machine models that have the greatest relevance to the industry needs in Northwestern Alaska. Since then enrollment at NACTEC has increased by 66%.
"The simulators and the availability of training certainly serve a role in the increased student engagement," said Doug Walrath, NACTEC Director. "The interface is 'teen friendly' and appeals to 21st century learners."
By 2021 the vision is that NACTEC will serve an integral role in training operators to meet the workforce development needs across Alaska's construction, mining, and oil & gas industries with career exploratory training for high school students remaining a focal point.
Click here to read the full story.






Walkarounds Keep Operators Safe and Machines Productive
Daily Walkaround inspections take only a few minutes, but are one of the best ways to identify potential safety hazards or maintenance problems.
During routine Walkarounds, an operator might discover a fluid leak, a loose hose fitting, a missing ladder step or a damaged window. Identifying and correcting these issues early helps avoid injuries, minimizes repair time and saves time and money. That's significant value from a process that only takes a few minutes.
A standout feature of Cat Simulators is the Walkaround exercise. It's specifically designed to help operators learn the machine parts and components and be able to identify any faults within the machine before beginning operations.
Each Walkaround exercise is specific to the machine being simulated and features dozens of inspection points to train and test operators. During the exercise, the focus moves through different areas of the machine, one at a time. Inspection points are illuminated as the user zooms in or out to identify any potential faults. The user then identifies each inspection point as good or faulty.
At the end of the exercise, a detailed report is generated that shows the number of points correctly or incorrectly identified. Instructors and students use this report as a discussion starter to better understand safety and maintenance issues that may surface with each machine and promote proper procedures and good habits. Organizations using Cat Simulators have specifically cited the Walkaround as a valuable exercise for both new and experienced operators.
To see an example of the Walkaround exercise from our Track Type Tractor Simulators, click here.
For more information about Cat Simulators, email us today.






Simulators on the Road: Columbia, SC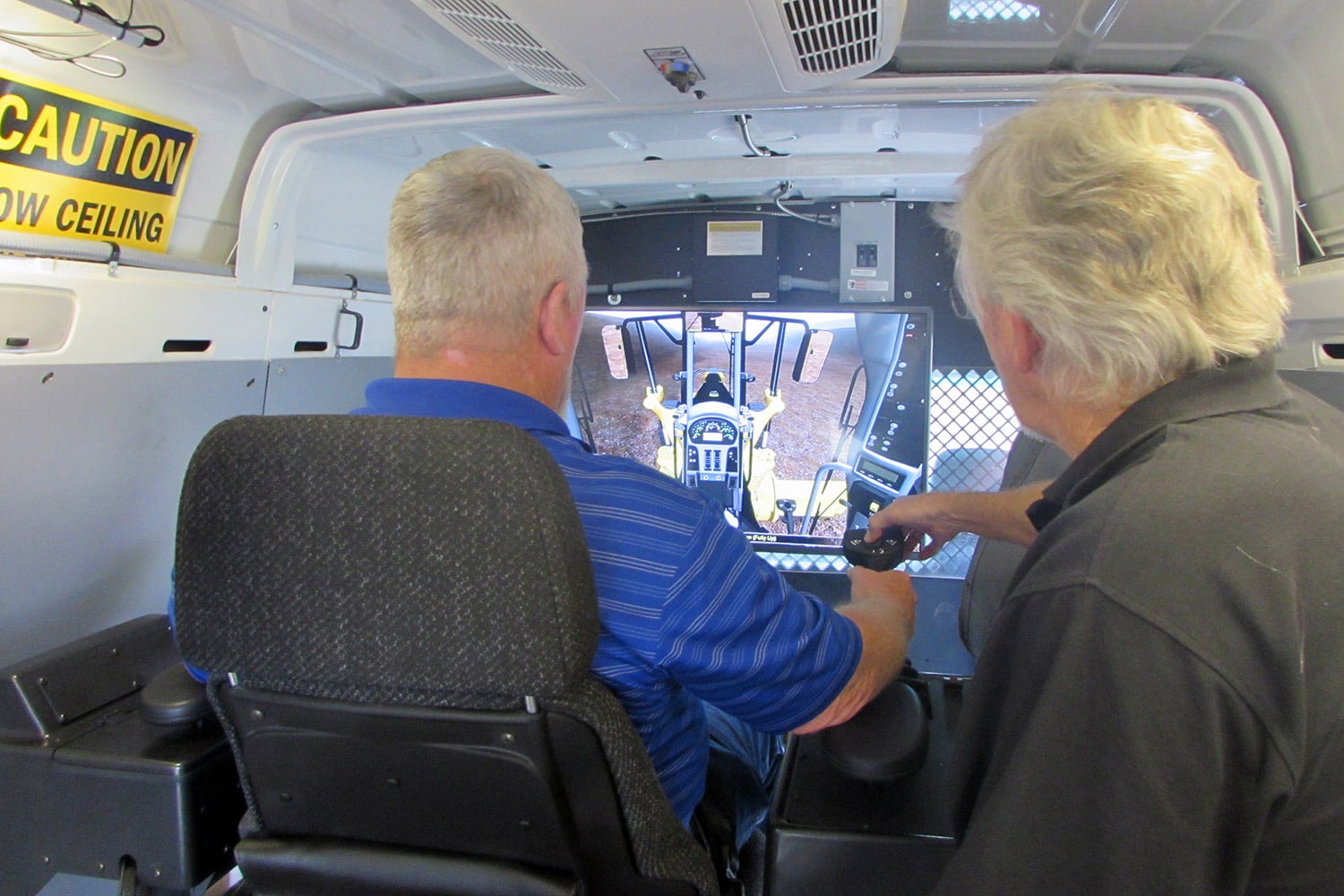 Account Manager, Les Whaley, recently partnered with a heavy equipment instructor and operators from a construction aggregates producer in Columbia, SC, for two days of training with the M-Series Motor Grader Simulator System. Operators spent time in the classroom, on the actual equipment and on the simulator to evaluate how simulators could enhance their current training process. Over the course of the training, they were able to work the same exercise on both the simulator and with the actual equipment, giving them a good basis for comparison.
The operators and the instructor agreed that the simulator creates a realistic training experience with accuracy that mimics operating a real machine and recognize the benefits that simulators can bring in regards to safety and productivity. Another benefit the company sees is the flexibility to train in multiple locations with the addition of options including a trailer arrangement.
Are you interested in learning more about how Cat Simulators can fit into your current training program? Schedule a demo by sending an email or calling 1.309.266.2640 today.