Three reasons to visit Cat® Simulators at MINExpo. Simulators enhance a 25-year old training program. Simulator development begins in the field and fleet managers react to simulator training.
Every other month, we use Simformed as the means to bring you the latest news about Cat® Simulators. But what happens if news occurs outside of that timeframe? We get social!
Cat Simulators and Simformotion™ LLC are on Facebook and LinkedIn. We use both of these networks as a way to share timely updates about our products and the industries that we serve with audiences interested in simulator training for heavy equipment operators.
If you're interested in quick, timely information – including operator tips and simulator demonstration dates as well as links to valuable information to help your business run more safely, efficiently and productively – we invite you to join us on one or both of these sites. But, first, enjoy the updates in this edition of Simformed!
Connect with Cat Simulators on Facebook.
Follow Cat Simulators via Simformotion LLC on LinkedIn.







"The best way to stay safe while operating heavy equipment is to wear your seat belt. Cat® Simulators have a seat belt and sensor built in. Operators learn to buckle up each time they're in the seat and the step becomes natural."

Troy Bombardier
Cat Simulators Training Instructor
Simformotion™ LLC
Three Reasons to Visit Cat® Simulators at MINExpo® 2016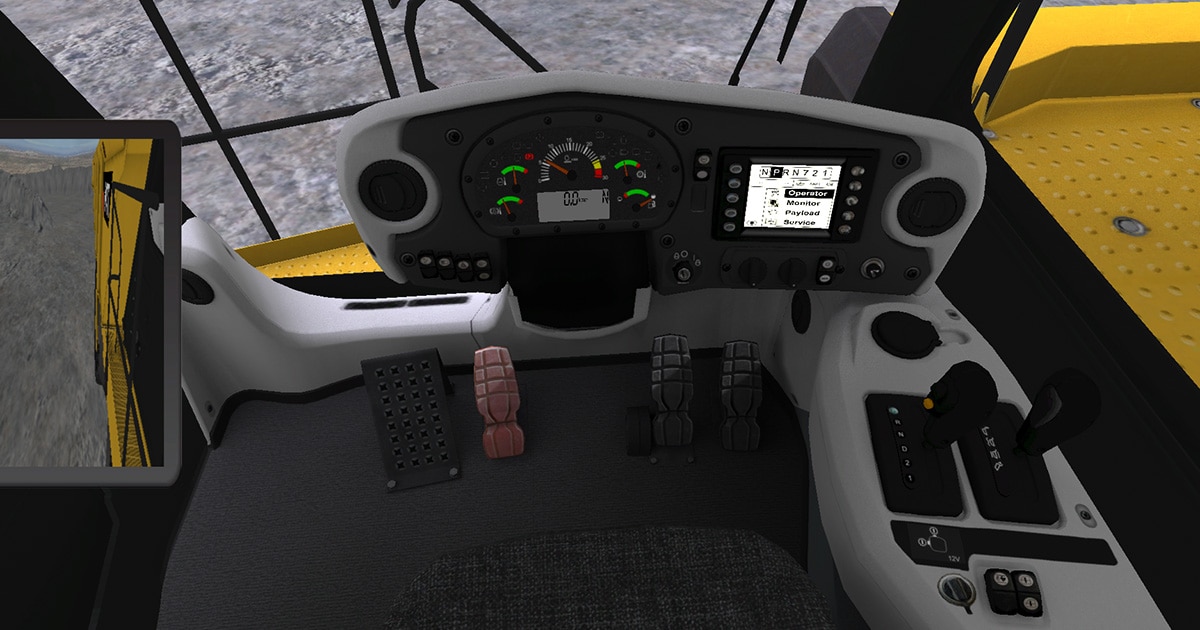 Attending MINExpo® 2016 this year? We have three reasons why you won't want to miss seeing Cat® Simulators while you are there:
#1: Experience our newest simulator system, the Large Wheel Loader, up close and personal. With state-of-the-art technology and original machine controls, the new Large Wheel Loader Simulator System teaches operators the same applications performed on worksites around the world. It's also the first simulator model to offer a three-monitor configuration, giving a more authentic experience to the operator by increasing visibility in all directions.
#2: Find answers to your business's biggest challenges. Whether you are in need of safety improvements or looking for ways to increase efficiencies, simulator training offers a viable solution. Our team can talk with you one-on-one about the ways Cat Simulators bring quantifiable benefits to mine sites and training facilities all over the world.
#3: Put your own skills to the test. Simulator exercises are developed and measured using specific performance benchmarks based on Caterpillar expert data. Companies that use simulators for training find that even the most experienced operators can learn techniques to improve their efficiency and productivity and take those lessons back to the field.
Make the most of your MINExpo experience by pre-scheduling a time to stop by our booth. Call us at 1.309.266.2640 or email us to reserve a spot today.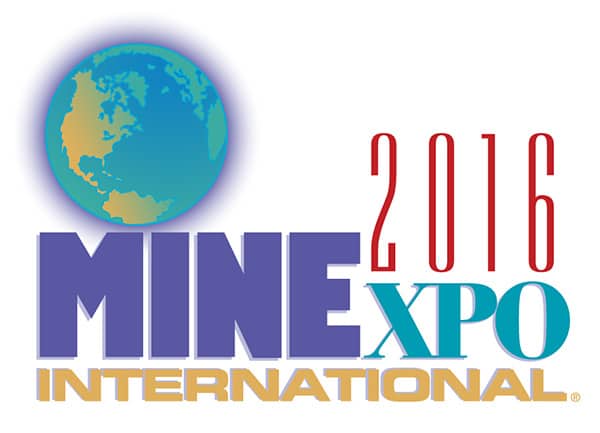 MINExpo 2016 takes place September 26-28 in Las Vegas. Find Cat Simulators at Booth #123 in the North Hall AND at Booth #6229 in the Central Hall, Upper Level. Registration for MINExpo is now open. Complete information is available on the MINExpo website.
Simulators Change the Face of Training at Tri-Rivers Career Center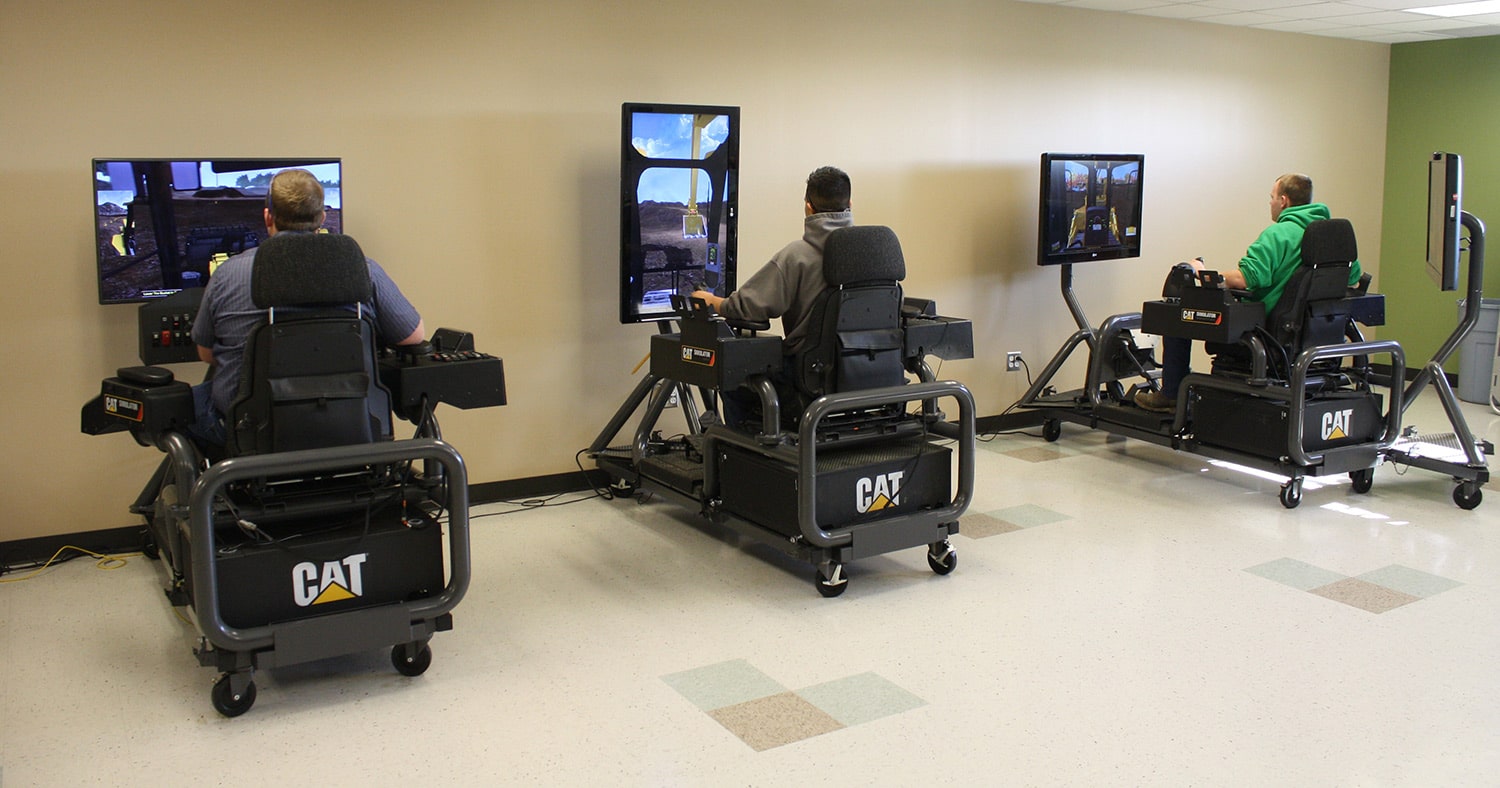 The need for well-trained heavy equipment operators remains constant, but the methods for training are evolving. Jim Rittler, Ag and Industrial Power Technology Instructor at Tri-Rivers Career Center in Marion, Ohio, has implemented a training solution that leverages technology with the integration of three Cat® Simulators into the center's 25-year-old program.
"By adding simulator training to the program, the students can get the full scope of heavy equipment operation," says Rittler. Simulator training allows students to gain skills in the operation of machinery that was unavailable to them previously.
The simulators are designed to be as close and realistic to the actual equipment as possible, down to the controls and visuals featured, making the transition from simulator to machine much more seamless with less anxiety for the student. Companies can be much more at ease choosing students who have trained on simulators because they are already familiar with controls and key machine operations.
Click here to read more about how Tri-Rivers is using Cat Simulators.






Behind the Scenes: From the Field to an Authentic Simulated Experience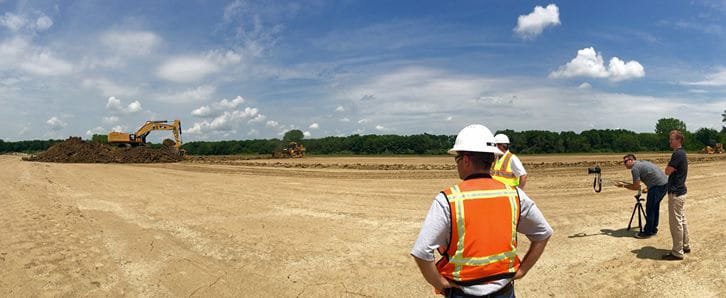 Cat® Simulators are designed to replicate an authentic machine operating experience. That means that our team not only spends time with subject-matter experts to create exercises and optimal benchmarks, but we also spend time in the field with the iron. That's how we can be sure that the movements of the machine on the screen, the way that the controls react, and the sounds are as close to the actual machine performance as possible.
In addition to the machine, we also work hard to create authentic environments for the simulated machines to work in. Again, this takes spending time watching and recording where and how the machines work so that it can be replicated in a realistic way, helping operators take training seriously.
See for yourself by calling 1.309.266.2640 or emailing to schedule a demo today.






Simulators on the Road: GFX in Nashville, Tennessee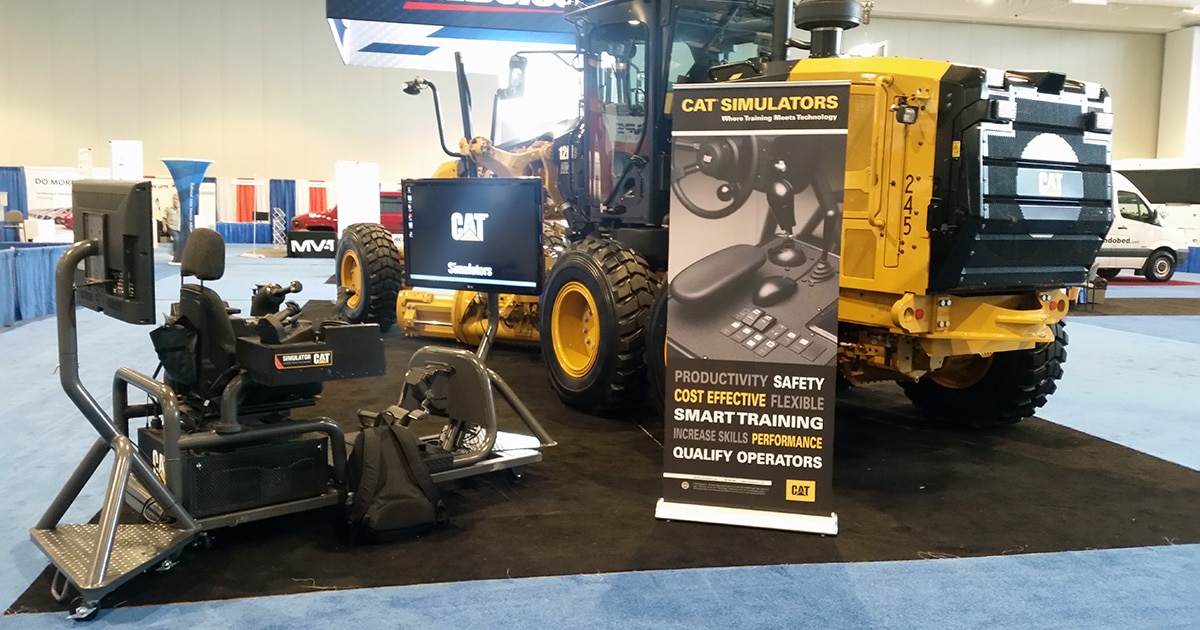 Cat® Simulators Account Manager, Kenny Lopez, recently participated in the GFX Fleet Expo & Conference in Nashville, TN. The annual event brings together public sector fleet management professionals from every level of government and from all around the United States.
In keeping with the event's purpose to provide attendees with access to ideas, strategies and technologies that will help fleet professionals improve efficiencies, increase ROI and cut costs, the Track Type Tractor Simulator System was on display for participants to experience.
The majority of fleet managers who spent time with the simulator gave high marks to the Walkaround exercise, specifically citing how using it would save money as operators learn to quickly identify and remedy issues before they become more costly repairs or machine failures. Many also saw the value of simulators as a means to efficiently bring new hires up to speed on equipment used on jobsites.
Most who operated the simulator had never operated an actual machine. This helped them see the value of simulator training as a viable means to transition inexperienced operators to the iron. Becoming familiar with the controls and some of the basic functions of the machine helped individuals feel more confident in their ability, while the added security of knowing that everyone and everything was safe when they were on the simulator made it easier for them to focus on learning.
For more information about events where Cat Simulators will be on display, visit our website. To find out more about the Cat Simulator Van or to arrange a visit, go to simulatorvan.com or call 1.309.266.2640.