We're again offering our Simformotion™ LLC academic collegiate scholarship for the 2016-2017 school year. A $2,000 scholarship will be awarded to a student pursuing a career in heavy equipment operation, construction management, mining, engineering or other heavy equipment-related program. Students enrolled in an accredited heavy equipment-related program at an institution that utilizes Cat® Simulators as part of their training program, with a minimum GPA of 2.75, are eligible for the scholarship. The scholarship is open to students anywhere in the world meeting the criteria. Application materials are due by May 30, 2016.
Download the application
or email
connect@catsimulators.com
to request the form.
High Schools, Tech Centers, Community Colleges and Universities are getting attention for integrating
Heavy Equipment Simulators
into their curriculum. From heavy equipment operations to construction management to mining management programs, students learn faster, retain more knowledge and are more engaged with the hands-on simulator experience.
Find out how to get Cat® Simulators for your program and change the way students learn.
New! Cat® Large Wheel Loader Simulator System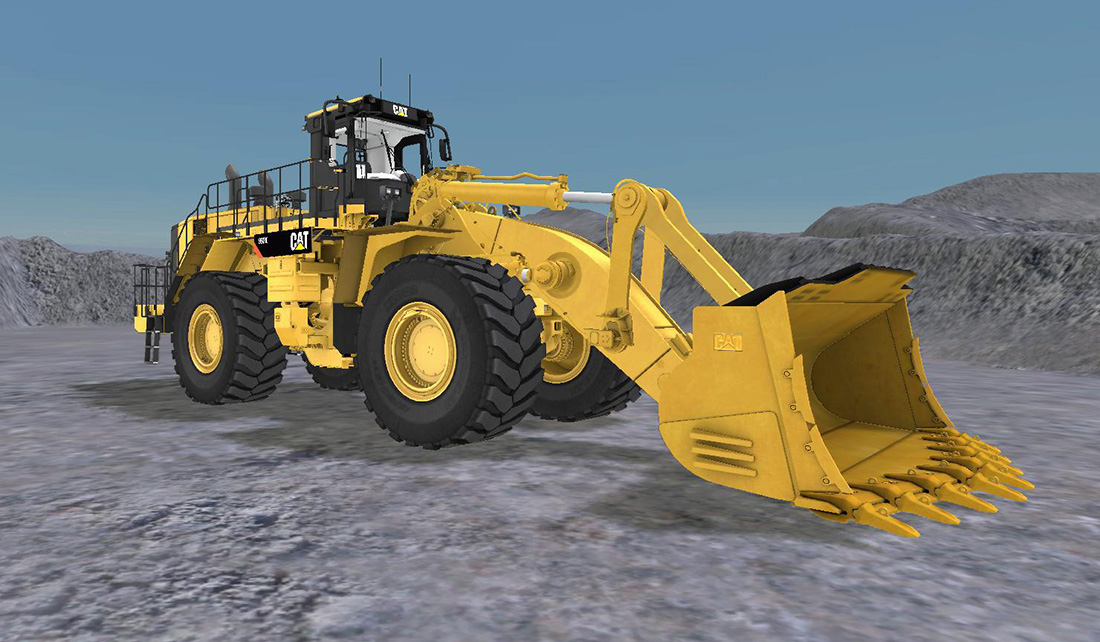 The new Large Wheel Loader Simulator System is ready to take its place in your simulator fleet. The new system is set in a quarry environment and features nine training exercises, including our one-of-kind Machine Walkaround. Learn the same applications that operators perform on worksites around the world. Plus, record and report the results of simulation sessions to track operator progress. Extend simulator training with the bonus eBook on the iPad that features videos, techniques, safety and maintenance information, helpful images and more. Add a motion system to feel vibration and movement as the simulated loader interacts with material in the quarry. Contact Cat Simulators at 1.309.266.2640 to learn more.

Account Managers Les Whaley and Kenny Lopez recently visited the southeast region of the United States where they spent time with Morgan Corp. and Blanchard Machinery. As a large construction company with over 70 years of experience in commercial and industrial site development, representatives from Morgan Corp. were very interested in the simulator and liked what they saw.

The team also spent two days at the Forestry Conclave, a "lumberjack competition" with physical and mental challenges related to the forestry industry. The event was sponsored by Clemson University and attracted college students from the state of Kentucky and further south. Throughout the event, students had a great time looking at the simulator and learning about its capabilities. Several of the students were interns with various companies and are taking news of the simulator back to their companies with a great deal of interest.
Transport Your Simulator with a Trailer Mount Kit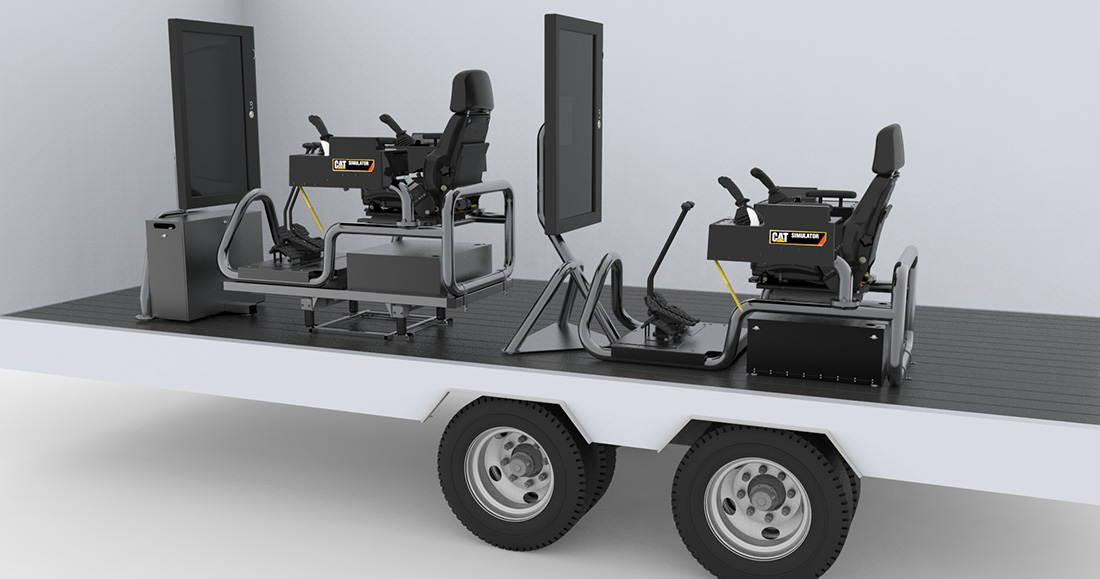 Cat® Simulator systems can now be taken on the road with the new trailer mount kit. Securely transport simulator units to conduct training in the field, at satellite locations or demo the simulators for students and operators. The kit is available for standard simulator set-ups or for simulators outfitted with a motion system. To find out more information email learn@catsimulators.com.



"When participants are using simulators, it is best for each person to wear a safety vest, hard hat and safety glasses, just like being on a real jobsite."

Michael Lyda
Building Construction Technology
Isothermal Community College